Description
Does your data center require to expand with improved functionality and flexibility? You can buy Dell PowerEdge M1000e Blade Chassis, which effectively performs the best performance in rendering and simulation applications and computing workloads. It processes centralized power management and optimized operations without much cabling network. The configuration can upgrade with lower maintenance expenses according to the business needs. The chassis can support operating multiple servers with increased uptime and remote server management using iDRAC technology. We provide additional benefits such as assured delivery, 24/7 technical support, and a warranty.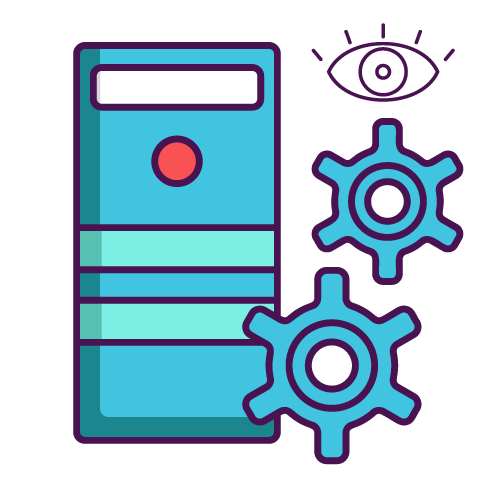 Best Fit For CPU Rendering & Simulation
The Dell M1000 Blade supports a wide range of business applications that deal with the simulation and rendering of data operations. The server performance is significantly improved even dealing with virtual workloads and data-intensive storage applications.
Handles Mission-Critical Workloads
The flexible scalability, advanced functionality, and additional I/O slots of Dell Blade Chassis are available to meet the ever-increasing demands for data center management. It provides a high level of performance in data-intensive applications like data analytics and AI.
Centralized Management with Less Cabling
PowerEdge Blade M1000e comes with Centralized Chassis Management Control that effectively manages multiple blades and enclosures based on secure and redundant paths. It enables dynamic power management through less cabling connection for power supply with optimized controlling.
Low Maintenance Cost
Dell Chassis targets efficient business solutions with reduced maintenance costs and IT complexity by eliminating inefficiencies. It is available at affordable prices with discounts, and upgrading of configuration would come at minimum costs to fulfill the demanding needs.
Huge Server Count Per Chassis
The Dell PowerEdge Chassis supports a massive server count that would be useful for handling multi-functions simultaneously. It allows gaining superior performance and optimization of activities without compromising the longer life and 100% uptime of a server.
Connect to Servers Remotely Through iDRAC
The PowerEdge Chassis integrates with the iDRAC controller that provides a dedicated management interface for efficient data operations. It monitors the server health and manages the power consumption from remote locations that deliver high-end performance in data redundancy.