Description
In search of a server to accommodate your organizational needs with an affordable low-cost option? The HP ProLiant DL120 G7 Server is the perfect choice to run single dedicated applications. The entry-level rack server is an ideal bet for hosting common business and web applications for small and medium businesses (SMBs) that are budget conscious and need a uniprocessor server solution. Stacked with the Intel Xeon E3 and Core i3 processors, a 2x memory footprint (32 GBs), and 4 PCI-express lanes, The DL120 G7 server can effectively cater to computing needs and can serve as a testing server. The 1U chassis decreases your overall power consumption. This highly efficient setup aims to tackle the problems of maintenance, health monitoring, productivity, and workload requirements.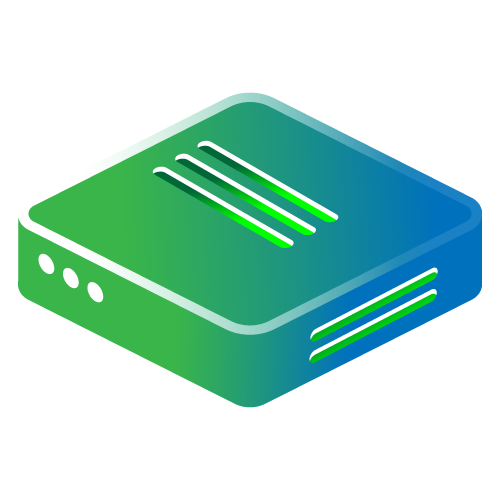 Single-socket 1U Reliable Rack Server
The HP DL120 G7 server is one of the most reasonably-priced 1P1U configuration server. Its 1U chassis offers two PCIe slots along with the scope to provide redundant power supply support. It creates a seamless experience in terms of fast deployment, efficient maintenance, and low power consumption.
Great Option for Web and Common Business Applications
The DL120 G7 server rack is a genuine fit for small to medium-sized organizations with dedicated applications, especially organizations with use cases in the web and common business applications. It is an inexpensive alternative that supplies cost-effective architecture with SAS and SATA hard drive support in this price range.
Supports Various Intel Dual-core and Quad-core Processors
The HP DL120 server rack is powered by the new Intel Xeon E3-1200 line of processors with support for the Core i3, Intel Celeron or Intel Pentium as well. Only Core and Xeon processors support turbo boost and hyper-threading technologies. Get the flexibility to utilize the dual-core or quad-core configurations.
Impressive Storage Options
The HP DL120 server provides impressive storage options with storage controllers and expansion capabilities. The maximum internal storage available with the server is 16TB. It can support up to four 3.5" SATA/SAS hot-plug drives. Two PCIe expansion slots are available to scale up to business needs.
Integrated Graphics Card
The DL120 G7 comes embedded with a Matrox G200eH graphics card with 16MB video that supports a plethora of resolution colour depths, for example – 600*1200, 64K, 256, etc. The graphics card is adequate to power mid-segment deployment requirements without a hassle.
Server and Remote Management Features
The HP ProLiant DL120 G7 server can help you take comprehensive control of your infrastructure, allowing you to respond rapidly and take action, thanks to its integrated remote management features. The server provides enterprise-grade remote management with iLO 3, thereby lowering the server's power, deployment, temperature control, and health monitoring costs.