Description
The R620 server is a Hyper-dense 2 socket, 1U rack server with larger memory and impressive I/O options while making it an exceptional platform for space-conscious environments i.e. the workplace with less place affordability for servers. R620 is designed to deliver exceptional performance for a wide range of applications and this is a great server platform that is perfectly suitable for data centers with space consciousness. Buy the R620 server from Cyberwala for the best affordable price.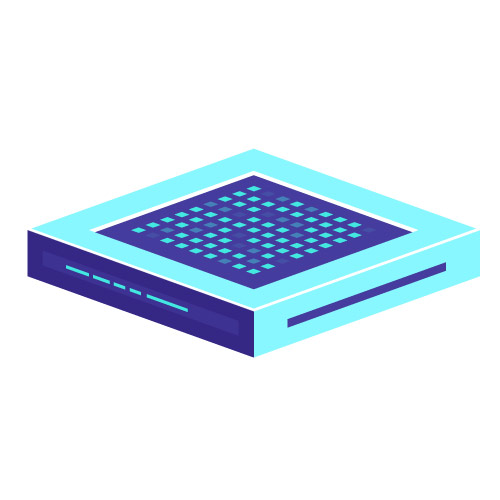 Dual Socket for processors
The R620 server supports the Intel Xeon E5-2600 series of processors and it has 2 sockets being available. The maximum capacity of the server is to handle 8 cores per CPU and with dual CPU power, you can run multiple processes using the power of 16 cores. This helps you enhance performance and have a smooth work transition.
Enterprise Level Compact 1U Rack Server
To our surprise, R620 server with a 1U form factor, it can hold up to 10-hot-plug disks, adding to extensive specifications constructed to apt with the server to live hosting HPC, virtualization and other challenging datacenter applications.
Optimal Storage Capacity
Used R620 has space for 8/10 hard drives of 2.5 inches depending on the chassis you choose. The server when used to its full potential can expand up to 10TB. The storage is optimal for start-up businesses and initially growing SME firms. You can expand the memory from a minimum of 300GB up to 10TB as per your requirement and on workload demands. Scalability of storage on-demand basis helps you save money at the initial purchase time.
General purpose Server for Virtualized Environments & Application Testing
The Dell refurbished R620 server is designed for demanding workloads for virtualized environments as they need higher memory capacity to level up the number of virtual machines per server and so the R620 is designed particularly for these environmental needs. The R620 server offers an exceptionally large memory footprint with balanced and scalable I/O capabilities. This server also offers high computational density for HPC application bunches by providing strong processing capabilities.
Advanced Remote Management Available
The advanced remote management feature embedded in the R620 server helps IT, administrators, to manage the server in physical, virtual, and remote environments. You can operate the system in-band or out-of-band with or without a system management software agent. Save time checking on the server physically at intervals and use the Remote Management available to keep an eye on the well-being of your server.
Thoroughly Tested Server Parts
The Refurb R620 server available from Cyberwala is quality tested under multiple levels, all its parts are certified and the performance delivery of this server is equivalent to the brand new one. Cyberwala is 100% trusted online site and you can easily rely on us as the entire server comes with a minimum warranty period.
Minimal Price for Maximum Performance
We value for money, as so you do! That's why we are offering used R620 server are a very basic price which is not available from any other online vendors. R620 server has got everything that an ideal server that you are looking for your business. Invest less and grab more advantage.
Upfront Pre-Sales Support
Our support team at Cyberwala will be there for you and letting you know about the entire server in and out before you take a hands-on. In this way, it will help the customers know what is required for their business needs.
Speedy Delivery to Anywhere in India
Time is a precious thing, and we do not want to waste it. We deliver the R620 server to any location in India including cities like Hyderabad, Chennai, Bangalore, Pune, Mumbai, Delhi, etc. in less than 2-3 business days. We assure you that the server will be right in front of your doorstep exact to the estimated date of delivery