Description
Do you want to achieve a high level of efficiency, flexibility, and speed in the business? You can choose Dell PowerEdge T140 Tower Server at a low price from Cyberwala to fulfill the business needs and enhance the performance. Specifically, the server is the most adaptive solution for small financial companies and can be set up quickly and utilized for any organization due to its flexibility. It incorporates the Intel Xeon series and PERC RAID to provide effective operations and reliable storage in a business. The embedded technology of iDRA9 offers remote management solutions.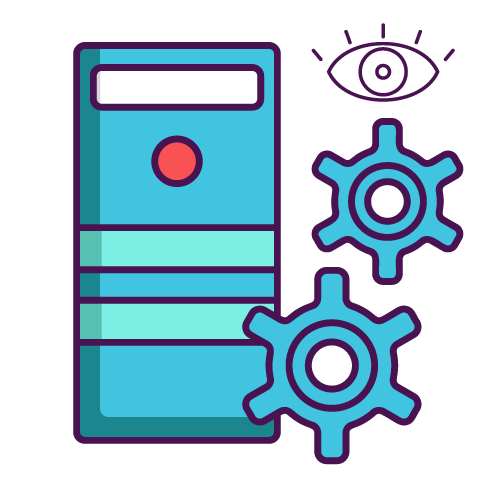 Suitable for Small Financial Organizations
Dell EMC PowerEdge T140 is an excellent platform for running a smooth flow of financial companies as it provides security, maintenance, and advanced reliability features. The virtualization environment improves and helps to achieve the efficient performance of business operations.
Easy to Setup & Use
PowerEdge T140 Server brings you flexibility with a rackable tower form factor. The server can easily be set up for any organization size and exploited for business activities as it comes with quiet acoustics and enhanced 14G thermal efficiency.
Powered by Intel Xeon E-2200 Series CPUs
Dell T140 Server provides efficient performance because it incorporates 50% more cores with Intel Xeon E-2200 processors, which deliver versatility in a range of workloads for any business environment. It can accomplish the business goals within a short period.
Scalable Memory & Reliable Storage
If your business demands higher growth, PowerEdge T140 Server is the best option because it offers expanded storage capabilities. The IOPS performance drives with the PERC RAID controller and 12 Gbps SAS to adapt for the business.
Efficient Remote Management with iDRAC9
Dell PowerEdge T140 server embeds with the iDRAC9 technology to deliver intelligent automation based on lifecycle controllers. The server efficiently manages the business operations through the customized solutions and resolves issues with lower IT efforts remotely.