Description
The Refurbished HP DL580 Gen8 Rack Server is the best choice for enterprises looking for a server with RISC-like reliability under the IT budget. This HP server is built with excellent quality, more no.of features that include high processing power and huge memory capacity (6TB) and low power consumption. This server is an ideal investment for mission-critical enterprises, database applications, business intelligence, etc. Hence, buy a Used HP DL580 Gen8 Rack Server from Cyberwala for the best market price and get 3 months on-site warranty.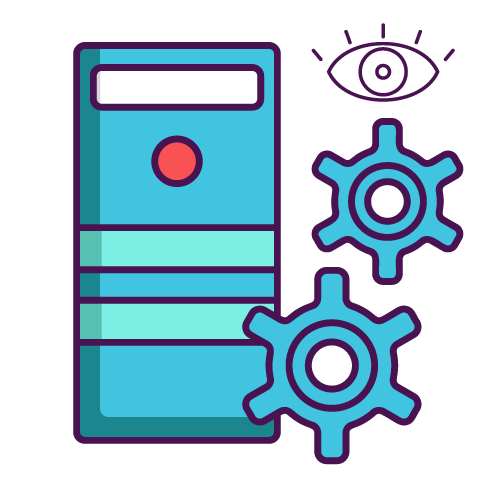 Smart Investment in Reliable Used Servers
It is a top build, high core count, huge memory capacity and highly reliable server that is available at the cost-cutting price from Cyberwala. Invest on this server that has many security and data protection features for server flexibility that your business can be depended on. Become a smart investment for your business by taking home this Refurbished HP DL580 Gen8 Rack Server that can deliver performance as equal to the brand new one.
All 'A' Grade Quality Hardware
The hardware on which the Refurbished HP DL580 Gen8 Rack Server is built on is 100% genuine and certified. We at Cyberwala will check for its quality and performance before we put them up for sale. We do not fraud our customers as well only 100% genuine servers. We are one of the largest sellers of used servers, and the trust that is built on is because of the grade 'A' server quality.
Compatible with Intel Xeon E7-4800 V2 & 8800 V2 Processor Series
Refurbished HP DL580 Gen8 Rack Server is compatible with Intel Xeon E7-4800/8800 v2 processors that offer blazing-fast results and enhance the performance of the server. These Intel Xeon processors offer a maximum speed of 3.4GHz and provide a Dl580 servers with 50% more cores, i.e. 15/12/10/8/6 cores than compared to the previous generations. Some of the compatible processors are E7-4890v2 processor, E7-4880v2, E7-4870v2, E7-4850v2 and E7-8880Lv2 processor.
Enterprise Level Performance
With this power-packed infrastructure or hardware, this server can do wonders for any business enterprises (small/mid/large).The refurb HP DL580 server is built with more memory slots of up to 96 DIMMs, increased storage performance with 12Gbps SAS and greater I/O bandwidth with 9 PCIe 3.0 slots. The 12Gbps SAS controllers that support SSD performance make it 2 times better than the previous HP gen7 servers and with 2.7 times more I/O bandwidth.
Ready for Virtualization
The Refurbished HP DL580 Gen8 Rack Server is a powerhouse of enterprises looking for a cost-effective service that is designed for virtualization, big data, server consolidation, and business intelligence. This HP server supports optional microSD and USB cards that provide support for VMware virtualization and are supported internally.
Massive Storage Available
The HP DL580 rack server has got a massive storage capacity of up to 16TB. The smart array P830i 12 Gbps SAS RAID of HP with 2G FBWC Controller supports up 10 SFF hot-swap drives, 2x300GB HP SAS, 9 x PCI-e Gen3 expansion slots and supports RAID 0, 1, 10, 5, 6, 50, 60. The high memory is achieved using cartridges each containing 12 DIMM slots. The basic model comes with 3TB memory capacity and can be expanded to 6TB when 64GB DIMMs are available.
All Configurations Ready
This refurb server is available from entry to the standard level configuration. You can choose the best configuration as per your business requirement. In case the available server configuration is not matching with your industry needs, then you can customize and configure the server to live up the business requirements. You can choose the required RAM, storage options, expansion slots, processors, RAID cards if necessary, etc.
Check Server with Your Applications
It is very important to choose a server that not only meets your business requirements but also compatible with your applications. To achieve this, you can always check this server with your application before purchase so that you can take home the right server in a right away. We will make the server be available online and by giving you the credentials to access.
Get Free Sales Team Guidance
We have an excellent sales team who can guide you through the entire process of purchasing the server with the right configuration. When you clearly tell us about your business requirements, we will make it easy for you to choose the best server configuration for your applications under your budget. Get free guidance from our sales department and make your shopping easy and successful.
Instant Shipping on Demand
We know how much the server is essential to run your business effectively. Therefore, we always strive to deliver your server within 2-3 business days to any location in India and to every nook and corner of the country. As soon as the order is confirmed, we will pack your server and ship it to the given address.
24x7 Technical Support Team
At Cyberwala, we have a great technical support team who will be available round the clock any day. The support team is highly qualified, experienced and certified and can deal with any issue raised against the Refurbished HP DL580 Gen8 Rack Server. We offer solutions to the issues like server installation, OS installation, updates and patches, firewall installation, security issues, etc.
Cyberwala Issued 90 Days Warranty
We provide replacement of server parts and repairs under the 3 months warranty period in case of any failure or issue in this server. You can claim for the warranty services by letting us informed, and we try to provide the appropriate service as soon as possible.