Description
The Refurbished Dell PowerEdge T620 Tower Server is a 2- socket, 5U, enterprise-level Tower server with excellent storage capacity. This tower server is revolutionary because, for the first time, there's a combination of a rack server's feature-rich functionality with the tower server's vast memory capabilities. The T620 is excellent at handling data-intense workloads and can find significant applications in the fields of medicine, education, security and more. If you're looking for a high-performance tower server with some great standout features, look no further than the T620. If you're also looking for a budget-friendly purchase, Cyberwala is your go-to place as this refurbished T620 is at the most affordable and discounted prices at our store.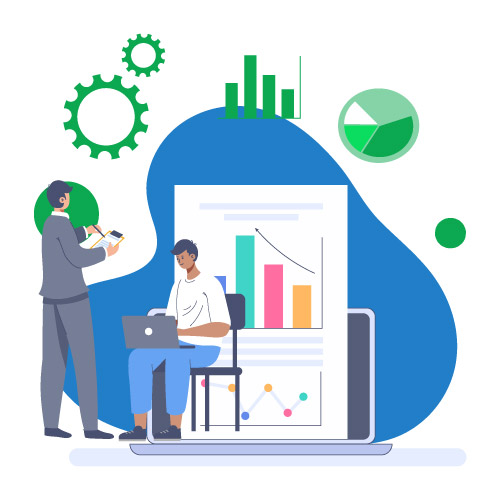 Enterprise Tower Server for Growing SME Businesses
The Refurbished Dell PowerEdge T620 Tower Server is an Enterprise level Tower server that provides you with business-oriented tools. Databases, desktop virtualization, customer relationship management (CRM), web serving, security management, education, and medical imaging are just some of the fields that a T620 server will be adept. It has 32GB DDR3 and which can expand to 768GB with L-DIMMs. This excellent scalability means that its future-proof technology apt for the growing needs of SME businesses.
On-Demand Quotation
At Cyberwala, we provide the on-demand quotation for every single component. This price breakdown will help you customize your orders based on your needs, and give you complete reassurance on the product you are purchasing. Cyberwala values its customer support and satisfaction above anything else.
Expandable Configuration
The Dell PowerEdge T620 comes with amazing memory capacity. It has 24 DIMM slots available, which offers you memory up to 768GB (2GB/4GB/8GB/16GB/32GB DDR3 and can handle 1600MT/s). It gives you excellent scalability and expandability option and lets you customize your server based on the data intensity of your operations.
Huge Storage Capacity with Dual Controller
With a maximum of 48TB internal storage, this powerhouse can accommodate 2 x Dell SATA SFF hot-swaps hard disks with a maximum of 32 x 2.5' disk drives. Customization can be in the form of opting for 3.5' disk drives for 12 hot-swap days or 2.5-inch SFF drives, and you can opt for 16 or 32 bays.
Virtualization & GPU Friendly
The Refurbished Dell PowerEdge T620 Tower Server can handle demanding virtualization environments and server consolidation requirements. Dell's unique SD card provides full hypervisor redundancy, the first of its kind feature from the PowerEdge series. Optionally embedded hypervisors include Citrix XenServer, VMware vSphere including ESX and ESXi and Red Hat Enterprise Virtualization. There are 7 PCIe slots available for expansion which can use for multi-core GPU accelerator cards for boosting performance. NVidia and AMD are compatible software.
Powered by Intel Xeon E5-2600 Processor Series
The Refurbished Dell PowerEdge T620 Tower Server Comes with two processors for faster and increased performance. Composed of the E5-2600 processors, they manufactured on industry-leading 22nm process technology with 3D Tri-Gate transistors and extended lifecycle support to offer 12-core/ single socket to 24-core/ dual socket configuration. The T620 has 2 power sockets, 2 x Intel Quick Path Interconnect (QPI) links; 6.4GT/s, 7.2GT/s, 8.0GT/s. Cache memory boils down to 2.5MB per core and core options available are 2, 4, 6, 8, 10 (for a single processor).
Safe Delivery by Cyberwala
Your order is our priority. Rest assured that your precious cargo will be handled with utmost safety by us, and will be delivered right at your doorstep on the estimated date in all the Citiies including Delhi, Mumbai, Hyderabad, Kolkata Etc. Moreover We ship all over India, and we are well-known for our prompt and safe delivery.
Free Technical Support
We will solve any issues or inquiries that you face. Our staff is well-trained and certified professionals who are available to resolve your beck. We are here to smoothen out any tough situations at a moment's notice, so fire away
Best Warranty Provided
Our Refurbished Dell Servers come with a 365 days Warranty period. Within this time, any problems you face with your server will comprehensively be dealt by Cyberwala.