Description
Are you in need of a robust server that delivers its best performance in all possible work environments? In search of a reliable server solution that offers infallible security to your workflows? Cyberwala proffers you the most appreciated Dell R720xd server that is refurbished with supreme quality hardware, the latest software, impressive remote management features, and advanced technologies to cater to all your server requirements. Engineered with impeccable RAM, splendid storage drives, exemplary CPUs, and adaptable RAID controllers, these refurbished Dell R720xd servers can assertively keep up with your data-intensive, virtual computational works.
We have in-stock both customizable and pre-designed configurations of these splendid Dell R720xd servers ready for deployment. Cyberwala sells nothing but the best. So, you don't have to ponder over buying our refurbished servers. Each Dell R720xd server you see on our page is rigorously tested under professional supervision and certified for its flawless working. Contact us to know more about our refurbished Dell PowerEdge R720xd servers and bag them at the best prices. Alongside, you get to enjoy the additional advantages of strict warranty, tech support, and prompt server delivery to any place in India.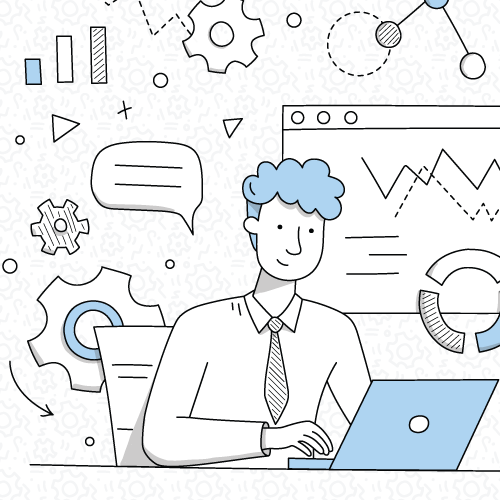 Ideal for Data Intensive Workloads
The refurbished Dell R720xd server is power-packed with excellent RAM and powerful processors that can effortlessly take care of any demanding operations. This server is the best option to get away with your critical computational and data-depending workloads. Dell R720xd can support both virtual and cloud platforms with the help of vast storage and other cutting-edge technologies. Precisely, this refurbished Dell server is undoubtedly the most affordable and ideal solution to run your data-intensive tasks.
Huge Local Storage for Backup:
Do you work with huge amounts of data and can't risk losing any of it? Check out the Dell PowerEdge R720xd server that proffers super secure backup storage options to all its users with the help of PERC H310, PERC H710, PERC H710P RAID controllers. The server can store up to a maximum of 50TB internally. This enormous amount of storage will certainly aid you to handle and work on high-end workloads with utmost ease and efficiency.
Powered by Reliable Intel Xeon CPUs
The Dell R720xd server comes with the capacity to support two processors, either from the Intel E5-2600 or the Intel E5-2600 v2 families. The servers offer a huge number of cores and multiple advanced technologies to improve the performance, speed, efficiency, and security of the works being processed on them. By supporting the extra effective CPUs, this Dell server is considered to be much more reliable, unerring, and unfailing compared to other prevailing and long-existed server versions.
Expand Memory When Required
Are you looking for a server that allows you to expand your memory whenever you need it? Try the Dell PowerEdge R620 server, which supports a total of 24 DIMM modules when installed with two processors. The server can offer a maximum of 768GB of memory using the DDR3 memory modules with a memory speed of 1600MT/s. This Dell R20 server can be easily scaled up, thereby providing you with flexibility in your computational, database, analytical, and other complex workflows.
Buy Customized or Pre Built Servers
Buy the servers without any compromises. Cyberwala has a collection of Dell PowerEdge R720xd servers that are pre-configured with in-demand hardware components and software that helps the server to stay resilient under all working conditions. If you couldn't find a server configuration that meets your requirements, we will customize the server using the best hardware components with the capacity you anticipate. We strive to fetch you a perfect server and guarantee you that you won't leave empty-handed.
Quality Tested Servers with Warranty
You have absolutely no reason to get concerned about the quality of our servers. We sell only high-quality and extremely authentic servers to our customers at all costs. These refurbished Dell R720xd servers are tested in high-pressure working environments in burn-in conditions to prove their quality and credibility. In case you face any issues with our Dell server in the stipulated warranty period, it will be totally taken care of by us under our strict warranty plans.
Secured Remote Management Features
Do you want to own a server that can allow you to manage your workflows in a safe environment remotely? Then our Dell PowerEdge R720xd server will certainly delight you as it comes with an integrated Dell Remote Access Controller (iDRAC7), which aids users to access, monitoring, manage, and control the server from anywhere using a standard browser. You don't have to worry about your data confidentiality as your operations remain secure while you handle your server remotely.
Test Remotely Before Buying
Why risk the possibility of quality and compatibility issues while we avail you of the remote server testing option? We know how important it is for you that your server keeps up with your workflows. Keeping this in mind, we allow our users to test their applications and workflows on various configurations of our refurb Dell PowerEdge R720xd server remotely so that they buy the server knowing that it can suffice all their work requirements without any compromises.
Free Hardware Installation & Tech Support
Are you new to the field and worried about handling the Dell server? Cyberwala has got your back. We have employed a team of technical experts who have hands-on experience dealing with these Dell PowerEdge R720xd servers. They will guide you through the complete installation process and make sure that the server is affixed properly. Our technical support team will be available round-the-clock to clear your doubts and concerns regarding the functioning of the Dell R720xd server.
Prompt & Secure Delivery Across India
Your Dell R720xd server will be safe in our hands. Cyberwala takes all measures to safely dropship the server in less than 3 working days, no matter wherever you want the server to be delivered in India. We wrap your servers in numerous protective layers and seal the package before its dispatch. Our trustworthy delivery agents will deliver the server with utmost care to any place in and around Hyderabad, Bangalore, Delhi, Mumbai, Lucknow, Pune, and many other locations.