Description
Do you need a server that can handle intensive tasks with great efficiency in addition to enhanced processing power? Are you looking for a server that can provide better scalability to your small business at a modest cost? Well, in both cases, rely on the Dell PowerEdge T40 server. With exceptional processing capacity, the best on-site data access, you get easy management features. Get your server today with Cyberwala and avail of certain other benefits, including assured replacement warranty, free tech support, replacement warranty, and robust delivery regardless of the location.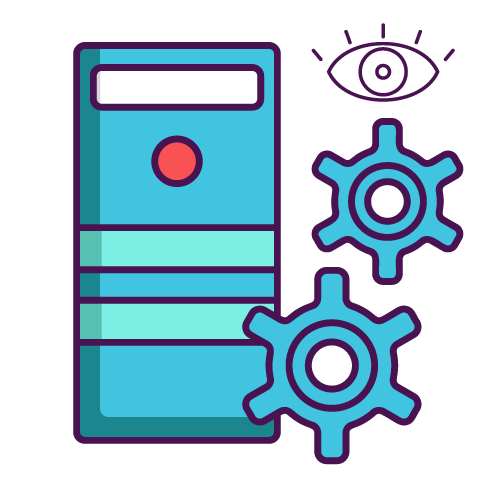 Affordable Server for Small Businesses
If you are searching for an on-site server for your small business, you can count on Dell PowerEdge T40 with closed eyes. Buy your server today from Cyberwala and get your T40 server at an affordable price with numerous foundational features.
Suitable for Storage & File Consolidation
With the support of up to 12TB internal storage and storage controllers, Dell T40 allows you to accommodate enormous business data at a sole point. It allows you to consolidate data from various devices for better accessibility and data security.
Supports Powerful & Efficient Processors
Compatible with Intel Xeon E processor, Dell PowerEdge T40 supports up to 4 cores per processor. Enabled with a powerful Intel Xeon processor, it can run eight virtual machines through the VMware software and provide excellent uptime during heavy workloads.
Multiple Slots for Memory Expansion
With 4 DDR4 memory slots, access a total of 64 GB memory capacity. Dell PowerEdge T40 server supports UDIMM memory modules to provide excellent memory speed up to 2666 MT per second. Run demanding applications seamlessly without any delays.
Centralized Internal Storage
Looking for a server with a centralized internal storage option? Must count on Dell PowerEdge T40 server for securing enterprise data in one place. Unlock the capability of handling numerous data in terms of data protection, data security, and version control.
Standard In-Built Management Features
If you are looking for a server that comprises built-in management features, then the Dell PowerEdge T40 server is a highly efficient server with the Open Manage Software's support. With Dell, T40 achieves enhanced productivity, better management, high security, and reduced complexity.