Description
Are you searching for a high-end server that maintains and operates under mission-critical workloads for enterprise applications? Choose the Refurbished Dell PowerEdge R720 Server from Cyberwala because it provides a range of advantages such as computing, remote management, extensive scalable memory, etc. Although you're running a mid-sized or large organization, the server is a perfect choice for the best virtualization services. The Dell server ensures excellent storage of 32 TB and highly scalable memory up to 768 GB. However, the R720 server can efficiently perform remote management, security, optimization, and throughput due to incorporating iDRAC technology and dual CPUs. If Suppose you can't purchase a new server, the right option is to use a Refurbished Dell PowerEdge R720 Server, available at the least cost, with the advantages of free testing, 1-year warranty hardware, and instant delivery to all Indian cities like Delhi, Pune, Hyderabad, Bangalore, etc.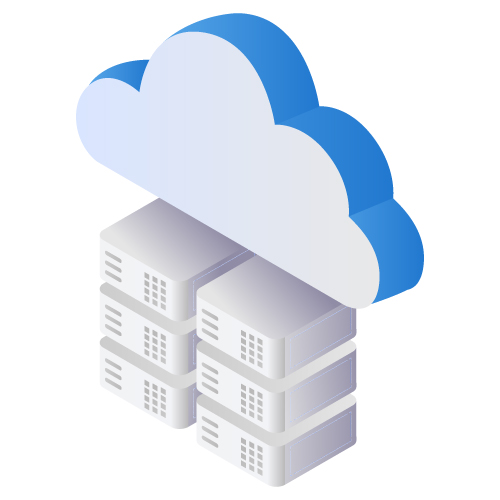 Good Performance for Virtualization:
Cyberwala provides a Dell PowerEdge R720 Server that maximizes the data center's capacity with the virtualization feature for efficient system management. The R720 server supports 48 virtual machines that enhance uptime and redundancy in accomplishing the operations. The complex virtualization environments can enable the server to integrate the Virtual Integrated Solution (VIS) for system efficiency.
Affordable General Purpose Server:
Do you have a budget limitation on purchasing a new server that should perform effective operations like computing tasks, maintaining the databases, etc.? The preferable option is the Refurbished Dell PowerEdge R720 Server, which is available at Cyberwala at affordable prices. Although the servers are re-structured, we will never compromise the quality and robustness as well.
Powered with Dual CPUs:
Dell PowerEdge R720 server has dual CPUs that handle the most demanding tasks with enhanced processing power. The server supports two high-end Intel Xeon Processors like E5-2600 or E5-2600 v-2 CPUs, and provides optimal results as they have 2.5 MB cache space for the core. The server throughput improves with the increased processing speed.
Exceptional Storage for Databases:
If you need a server with expanded storage capacity to meet the requirements, you can purchase Dell R720 Server from Cyberwala that offers internal storage up to 32 TB with scalability. It can support different kinds of hard drives such as SATA SSD, SFF SAS SSD, PCIe SSD, and HDDs of 10K and 15K RPM.
Manage Remotely with iDRAC:
If you desire to achieve business goals through effective management, you can install Refurbished Dell Servers embedding iDRAC technology that facilitates secure and remote management. So, the IT administrators can deploy and monitor the servers at any time from anywhere. The benefits of servers with iDRAC include customization, protection against unauthorized access, and continuous monitoring.
Thoroughly Tested and certified:
Our well-trained and experienced hardware engineers' team tests the server through multiple rigorous processes and verifies the working conditions before dispatching a server. We have tested the server based on different parameters and environmental conditions to ensure superior performance. The genuine and certified OEM parts have been exploited while building the server.
1 Year Hardware Warranty :
Cyberwala offers the benefit of a 1-year warranty on hardware components. You can claim a complaint if your server damages or cause any issues within the warranty period. Our team will fix the problems by replacing them with spare parts or repairing the hardware. You need not pay any charges for repairs within the contract period.
Delivery Anywhere Across India:
We will provide immediate shipping and delivery within 2 to 3 business days for the ordered R720 servers on Cyberwala.com to the client's destined location. Our renowned shipping partners will provide the servers with high quality to all Indian locations, including Hyderabad, Chennai, Bangalore, Kolkata, Mumbai, Delhi, Jaipur, Gurgaon, Ahmedabad, Noida, Coimbatore, etc.