Description
Employ the newest Dell server technology, with high-density memory, balanced I/O and the latest processors, for your enterprise virtualization and business processing environments.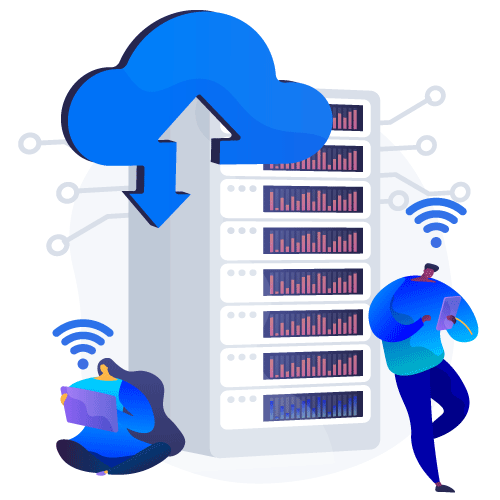 Performance-packed computing
Dramatically boost application performance with the latest Intel Xeon processor E5-2600 or E5-2600v2 product family and up to 24 dual in-line memory modules (DIMMs). Built with 22-nanometer process technology and up to 12 cores per processor, it enables super-fast processing for compute-intensive tasks.
Advanced I/O capabilities
Enhance your data center performance with the balanced, scalable I/O capabilities of the PowerEdge R720 — including integrated PCI Express (PCIe) 3.0-capable expansion slots.
Flexible and scalable networking
Tailor your network throughout to match your application needs with features that allow you to take full advantage of your additional I/O performance.
Powerful systems management
Experience easy lifecycle manageability with intelligent hardware-driven systems administration, extensive power management, and other innovative management tools.
Enhanced operational efficiency
Maintain high-level data center productivity, security, and maintenance with next-generation reliability, availability, and serviceability (RAS) features within the R720 infrastructure.
Versatile storage capacity and performance
Keep pace and effectively manage exponential data growth with flexible I/O (input/output) and storage options, including Express Flash PCIe technology in the PowerEdge™ R720 rack server.
Uncompromising productivity
Maximize your efficiency in demanding virtualization, databases, and enterprise resource planning (ERP) workloads for midsize and large enterprises with the PowerEdge™ R720 rack server.