Description
The Dell PowerEdge R710 is a 2U rack server with a design that combines versatility and scalability. It can run a wide range of business applications. This system is ideal for small businesses and enterprises, and features higher memory and storage capacities. It supports many different storage options catering to diverse business requirements. With the power-packed Intel Xeon processors, it helps to operate efficiently. Its enhanced virtualization capabilities deliver better performance for more virtual machines. It helps to produce right-sized energy consumption using advanced energy-efficient technologies without interrupting applications' performance. The innovative management tools help to minimize manual processes. To get a complete solution and organic growth, buy this amazingly-featured Dell PowerEdge R710 server from Cyberwala.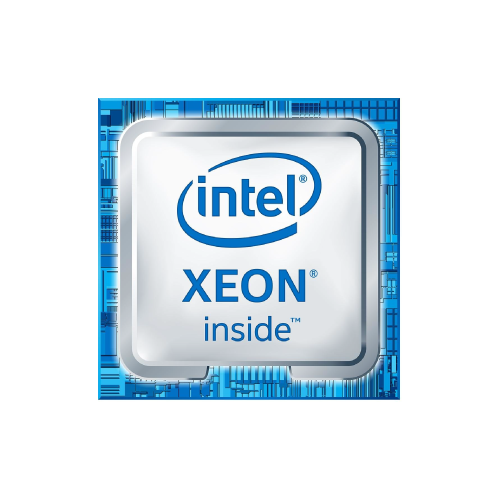 2U Rack Server for Simple and Strong IT Foundation
The Dell R710 is a 2U rack server designed to address the most challenging workloads and collaborate across all your departments/branches. This is a perfect solution to help you build a sturdy foundation for your IT, with advanced technologies, yet simplified operations. Enhance your busines and application performance with this Dell server.
Offers 2-socket Intel Xeon Performance
The server comes with two sockets that can take two powerful Intel Xeon processors from 5600 and 5500 series and delivers unmatched performance for a wide range of business applications. The processors support six-core or quad-core configurations to boost the productivity of any server or workstation.
Virtualization with Embedded Hypervisors
Dell PowerEdge R710 features an embedded hypervisor, allowing for quick assistance in creating virtual machines (VMs) and running them efficiently. It is compatible with multiple hypervisors–Microsoft, Citrix, VMware, etc. Its configuration is intended to offer greater capacity of VMs per server by providing options suitable for virtual infrastructure and facilitate your decision-making process.
High Storage Expandability
The next-generation Dell R710 provides enhanced overall system functioning, and storage expansion and performance. It supports persistent storage with internal and external SD card slots and supports three different backplanes with different hard drive configurations of six or four 3.5″ hard drives and eight 2.5″ hard drives for max internal capacity of 18TB.
Reduced Power Consumption with Energy Optimization
The latest energy smart technologies make the server worth buying. One of the best servers for turning down power consumption is the Dell PowerEdge R710. It has a power limiting mode, used to limit the power consumption of the device. The right-sized power supplies run efficiently even at maximum utilization.
System and Remote Management Features
iDRAC6 provides a web interface that allows an organization to remotely manage the server and its operations. The iDRAC is a piece of hardware that permits system administration to update and manage the system even when it is turned off. Dell OpenManage effectively manages the system.