Description
The Dell PowerEdge R230 server is versatile and powerful, with a price tag that does not break your budget limit. It is a single-socket server that delivers high-value performance and is perfect for entry-level workloads. Offering twice the memory capacity compared to the previous generation Dell PowerEdge R220 server, the R230 server can scale up to 64GB of DDR4 memory with 33% faster transmit rates compared to previous generation DDR4.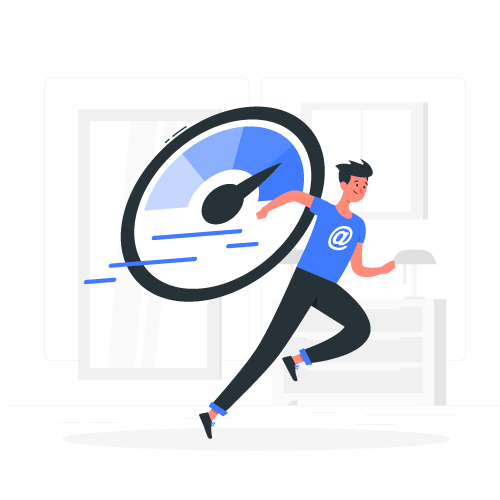 Simple & Quick 13th Gen Rack Server :
The new 13th Gen PowerEdge R230 server is empowered with Intel Skylake family of processors that offers a wide range of features which includes several versions that focus on compute-intensive workloads that will be a great boost to your businesses.
Accelerated Memory :
Dell R230 PowerEdge server has the capacity to expand its memory up to 64GDB using DDR4 memory and 4 x DIMM slots. If compared with gen 2 data throughput of R220, R230 gen13 server has generation 3.0 slots that boot 2x more data than its predecessor in the same time. It is also capable of delivering 2x IOPS performance using the PERC9 RAID controller of PowerEdge series. The previous generation Dell R220 server was equipped with PERC8.
Best choice for SMEs and Start-ups :
The Dell EMC R230 PowerEdge server is an outstanding choice server for driving applications in SMEs or start-ups. Compared to the previous generation, the Dell R230 can deliver greater memory capacity, more I/O slots and hard drives capacity, IOPs performance and accelerates data throughput. The Dell EMC R230 server also supports remote management of the configured (iDRAC8) Dell Remote Access Controller with Lifecycle Controller, and it makes it engaging for ROBOs of large institutions.
Innovative Management :
To make IT operations smoother, more cost-effective and efficient throughout the Dell R230 PowerEdge server life cycle, the Dell OpenManage systems management includes innovative solutions that automate and simplify required management tasks for your business. Control of the R230 server and remote monitoring can also be enabled anywhere, anytime with mobile access, through OpenManage Mobile is provided by OpenManage Essentials.
Highly Operational Efficient :
You can easily monitor the system health and its behavior with a very easy, intuitive OpenManage Essentials console. You can smoothly and rapidly deploy OpenManage system solution and upbeat the high-availability and convenience protection with hot-plug hard drives.
Never Seen Before Prices :
Here come the best deals compared to any other online store in the market. We at Cyberwala are offering Dell PowerEdge servers for the best market price making it easy on the pocket. We have a lot of repetitive customers for this sole reason.
Blazing Fast Shipping across India :
We deliver your Dell EMC PowerEdge R230 server within 2-3 days to any location in India. Choose Cyberwala to experience fast shipping rates and to get delivery at the right needed time and right at your doorstep. We take immense care of the server to hand it over to you in a safe and secure mode.
Ironclad 3 Yr. Cyberwala Warranty :
We at Cyberwala provide 3 years warranty of the Dell R230 server. You can claim for the warranty services on every server part or component under the warranty period. Every server part is provided with a 3-year warranty. Reach out to us immediately in case of failure or problem occurrence to seek the warranty service.