Description
The Dell EMC PowerEdge R740xd Rack Server is a large-scale enterprise server, ideal for any organization looking for a highly scalable memory, powerful processor power, and excellent storage capacities. Configurations designed to handle the most grueling tasks on the planet, the Dell R740xd is a robust 2U rack server. It is ideal for data centers, and large-scale enterprises and can handle heavy tasks with ease. Buy this server at the most affordable prices from Cyberwala.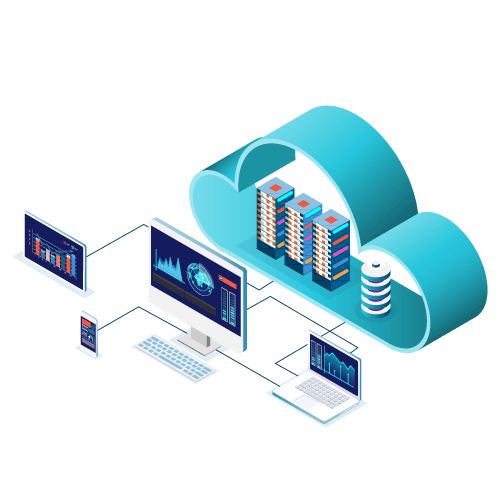 Ideal for Enterprises & Datacentres
The Dell PowerEdge R740xd Rack Server is an extremely powerful, 2U rack server configured to deliver the speediest and most adaptable performances for big organizations. Service providers, virtual desktop infrastructures, and data centers that rely on huge storage will find the R740xd to be a perfect fit for their organizational needs.
Robust Performance Experience
Dell EMC PowerEdge R740xd Rack Server boosts stupendous memory capacity which can deliver a robust performance experience. With 24 DDR4 DIMM slots that can support 192GB maximum memory each, the total memory capacity reaches an excellent 3TB on using Gold or Platinum CPUs which are M-designated. Both RDIMM and LRDIMM are supported, and the maximum speed is up to 2666MT/s.
Supremely Versatile Storage Options
The Dell R740xd has superb storage options which can be used for large enterprises and data centers that need maximum storage for operating efficiency. Storage options are up to max 25TB SAS or SATA (HDD/SSD) on the mid-bay, 24 x 2.5" SAS or SATA (HDD/SSD) on the front bay, 4 x 2.5" and Up to 4 x 2.5", max 25TB SAS/SATA (HDD/SSD) in the rear bays. Also provided are NVMe drives for super quick storage, with a maximum memory capacity of 153TB using NVMe SSD.
Powered by Dual Scalable CPUs
In the Dell EMC PowerEdge R740xd Rack Server, two Intel Xeon Scalable CPUs can be loaded with options such as bronze, gold, and silver, platinum. However, since this server is meant to handle some of the most burdensome assignments in the world, one might find gold or platinum processors best suited for their needs. The core count is high; up to 28 cores per processor.
Advanced Remote Management
The Dell OpenManage in the R740xd Server also provides access to Dell's Remote Access Controller Console so that you can gain easy remote access to your server system through a web browser or command line. You can check logs, review server details, configure IP/BIOS, review server details and resolve any problems with the system itself.
Flexible Upgradation Available
With the Dell R740xd, you can customize everything about your server so that you can use it to its maximum capacity in all the ways that your organization needs. You can pick your choice of processors, memory slots, storage, graphical card ports or Ethernet ports, and more. This choice of components not only empowers you but also gives you absolute control over your investment.
Complete Sales Help
Our sales team is here to help you round the clock, every day of the week. Our sales team provides full-fledged assistance for you and resolves any queries, clears any doubts, and provides an absolute understanding of the R740xd. At Cyberwala, be assured of complete sales guidance ranging from configurations to expenses as customer satisfaction is our biggest goal.
Best Price in Market
Cyberwala is proud to say that we are selling the Dell PowerEdge R740xd Rack Server at the best price in the market. Since we source our products directly from the original equipment manufacturer, we have the exclusive capability of selling this product at the cheapest price in the market. Compare our prices with any other website, and you will find that we sell the most authentic equipment at the most reasonable prices in the market.
Multiple Contact Modes of Tech Support
Cyberwala provides multiple modes of contact for our customers. Any difficulty you face with the R740xd will be resolved immediately by our certified, qualified, and highly-experienced Tech team. You can reach us through the live chat bar on our website, or through emails or phone calls and be assured of prompt response and immediate reconciliation.
Cyberwala Responsible Delivery
Cyberwala promises speedy, responsible and prompt delivery for your beloved Dell PowerEdge R740xd Rack Server. We ensure that your package has a multi-level protective covering so that it reaches you in a safe and secure condition. We also ship all across the country without charging anything extra. Be it Hyderabad, Mumbai, Chennai, Bangalore, or any other city you live in, We will ensure that your product reaches your doorstep on the promised date.
Incredible Warranty from Cyberwala
We promise an incredible warranty period of 3 years for the Dell PowerEdge R740xd Rack Server. Cyberwala is offering this incredible discount of 36 months, one of the longest window periods anywhere. Within this period, you can be 100% sure that any problems that you face will be solved thoroughly by our tech team.