Description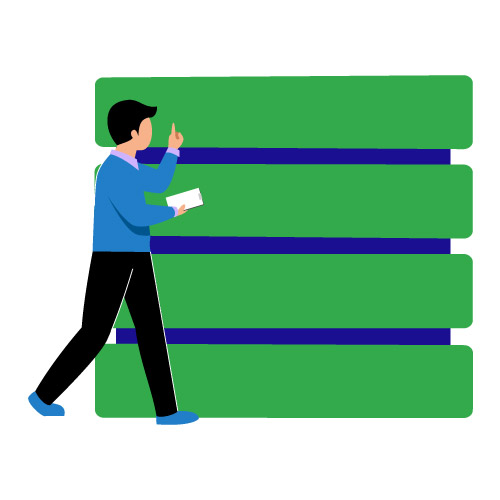 Buy Dell PowerEdge R730 Rack Server | Power Packed Performance
The versatile PowerEdge R730 server delivers an outstanding performance in just a 2U of rack space. R720 performs exceptionally strong in a wide range of demanding environments. With the best combination of dynamic processors, fast storage options, large memory and GPU accelerator support. The server is available on Cyberwala for the affordable price and with many more benefits. If you are looking for the best deals on this server, then here you go!
Maximum Operational Smoothness
The PowerEdge R730 server helps you manage and construct highly efficient infrastructures for the data centers as well as any businesses. Improves IT productivity with latest tools for server management such as iDRAC Direct and iDRAC Quick Sync to convey system energy, speed deployment status and advance data center power usage with enhanced performance per watt and more granular command of power and cooling.
Ultimate Expandable Storage
R730 server has immense storage capacity with up to 12GB SAS drives X 16 slots and the 12GB RAID controller (PERC9) with high performance which can greatly speed up the data connectivity for your virtualized environment. Also, the R730 server has the advantage to choose cache acceleration technology from SanDisk names SanDisk DAS cache app to even faster the data access.
Compact Servers for Datacenters
The Dell R730 server has everything with it from large memory capacity, high-performance processing, and greater scalability to innovative storage options. It has been the server that is compatible with any data centers and enterprise environment. This latest server meets your needs with the hardware that is built in, simplified management and headroom to adapt the workloads demand.
Most Reasonable Pricing
Cyberwala offers you the best buy price of Dell R730 compared to other online stores. Our pricing is very genuine, and we at Cyberwala always strive to provide our customers with the best prices and best deals. You can compare and buy with other stores, and we guarantee that you will end up landing here.
Instant Shipping Available
Your Dell R730 server will be landed right at your doorstep within 2-3 business days. We at Cyberwala are providing instant shipping services as we do not want your business to hang on for a longer time. The delivery service is available across various locations in India.
Complete Tech Support Care
You can rely on Cyberwala's technical support for anything related to the Dell server, be it from installation to security and everything in between. Our support team are highly responsive and resolve your queries or issues in no given time. Reach out for the support when needed through a text chat, phone call or emails.
Full 3 Years Server warranty
The Dell PowerEdge R730 server comes with 3 years warranty. You can claim for the warranty services in case of failure of the server part or component. The entire server as a whole including all its components can be claimed for warranty services under the warranty period