Description
The Dell PowerEdge R730xd Rack server works well for organizations dealing with transactional databases, high-performance computing, demanding workloads and virtual infrastructures. The R730xd Rack server offers magnificent processor performance over its predecessors.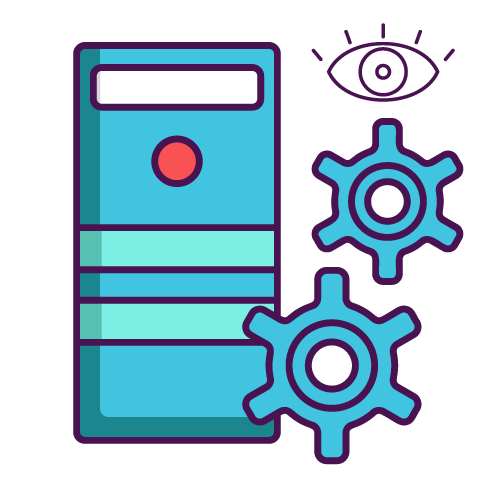 Enterprise Class Server
It is an enterprise-class server molded to be very strong and expandable across a big multinational enterprise. Users can customize this server as per the needs of the particular department in an organization. The compact 2U design makes it ideal for startups and large enterprises. With huge expandable memory and high storage capacity, Dell PowerEdge R730xd can withstand heavy workloads and run business-critical programs.
Powered with Xeon Scalable CPU
Stimulate your workloads with power packed performance. Obtain the best performance with Xeon E5 2600 processors, and it delivers more cores too. To acquire high-performance computing, you can pick anyone among two Xeon E5 2600 v3 (4 to 18-cores) or E5-2600 V4 processors (4 to 22-cores). The server supports a maximum of 24 DDR4 DIMMs when dual CPU configuration deployed. The Intel C610 chipset that bears DDR4 DIMMs will allow users to open and run applications at a higher pace and it consumes very less power
Huge Inbuilt Storage
The Dell R730xd has hybrid storage configuration with SAS, SATA, SSD drive options. You can choose any one from SATA, SSD or SAS drives according to your budget and work demands. Small companies can go for the basic model whereas large enterprises those who are looking for massive storage can choose a server with eighteen bays. It offers a longer backplane and a SAS expander to support all 18 SSD drives for 31.9TB storage.
Powerful Remote Management
You don't need to be physically present at the server location to monitor and manage it, and users can even use a browser to control the Dell PowerEdge R730xd server. Administrators can also handle the R730xd server using dell's optional iDRAC quick sync remote monitoring solution. NFC Technology helps the users to access control over the server from smartphones directly. You have to press the iDRAC quick adjusting bezel button by keeping your smartphone near the server for remote monitoring.
Customized Configuration
Cyberwala offers the Dell R730xd Rack server in different variations. You can order the customized server depending upon your work requirements. You can choose one or more options to order the personalized server. We have expert in-house hardware team, and they will apparently go through your requirements and let you select the right hardware as per your needs.
Free Pre-sales Support
Owing to our rich industry experience, Cyberwala offers pre-sales solutions and consulting to its customers in line with their needs. Please get in touch with our support team if you want to know how Dell PowerEdge R730xd server would be beneficial to your work requirement. Do you want to get your queries cleared before purchasing this server? Then don't forget to ring up our 24/7 support number.
Handle Work Loads: MS Exchange, Virtualization
You can deploy Dell PowerEdge R730xd Rack in your company to enjoy peak performance even with heavy works loads while running solutions like MS Exchange. Whether you are implementing Virtualization for the first time or want to expand the already existing solution, choosing a right server like R730xd can efficiently execute most demanding tasks.
Ready for GPU
Once you complete the payment from your end, we will verify and dispatch the server at the earliest. Usually, we deliver the Dell servers in 2-3 business days as we are partnered with the best courier service providers. We ship to many places across the country like Hyderabad, Chennai, Coimbatore, Mangalore, Jaipur, Kolkata, Delhi, Noida, Gurgaon, etc. You can get the server delivered even if your office or home is in the remote area.
Lowest Price Guarantee
You will get the Dell PowerEdge R730xd server for the lowest price at Cyberwala. We assure to provide at the lowest price, and you can be confident of getting a better deal on booking the server directly from our site. We regularly review our prices to make sure that our buyers get benefited with the best offers.
Flexibility
High flexibility helps to obtain greater efficiency even under high workloads. The server maintains to perform tasks at various categories in the network. It will be the right one in case if your business requires a server that can overcome challenges when the user demand changes.
Build your Own Cloud
Whether you want to render private securely or public services, Then Dell R730xd is the best server to choose because you can create or build your own-cloud-based infrastructure. It includes customers that provide high-performance computing (HPC), SaaS or wish to develop their own public or private cloud.
3 years Onsite Warranty
Cyberwala is committed to the performance or durability of Dell PowerEdge R730xd Server. We always back our beloved customers, that's the reason why we have tagged this server with 3 years onsite warranty. Cyberwala repairs or replaces any part of the server that fails to work during the warranty period. The warranty period starts from the day when you purchase this server from us.