Description
Are you looking for a workstation that is in line with the latest technological trends? Do you want to provide your employees with a high performing workstation? Are you a beginner interested in learning graphic designing? If yes for all, then Dell workstations will serve the purpose. These workstations are assembled with modern-day sophisticated tools and top-level hardware and software parts. You can easily handle graphical-intensive workflows and daily business activities. Also, advanced computing tasks and other related demanding challenges can be met with the help of Dell workstations. There is no doubt that the Dell workstations improve your business productivity. When compared with the other stores, we offer great deals and huge discounts on pre-configured, custom configured workstations and single, bulk orders. We are the only online retailers selling brand-new workstations at low rates. Experience the extraordinary features of Dell workstations at minimum investment and enjoy the additional benefits of customisation, free 24/7 support, doorstep delivery and assured manufacturer warranty.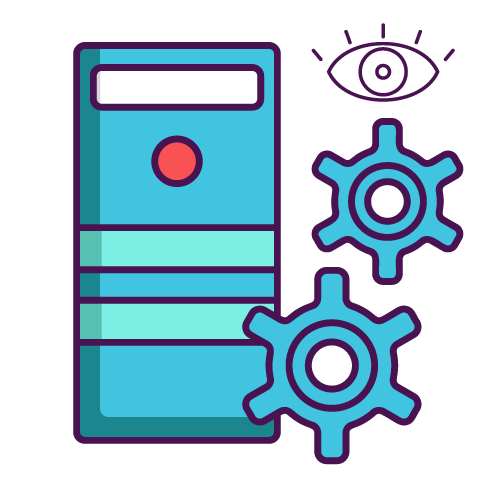 Compact Server for Small & Home Offices :
The Dell PowerEdge T30 Mini Tower Server has a dense packing and small form factor, making it space efficient. Its compact form is right at home at small offices, and home offices and its well- modulated acoustics deliver a super quiet performance. It also helps to reduce storage costs, thus increasing cost efficiency and delivering ease of operations as well.
Peak Operational Efficiency :
The T30 mini tower has over six hard drives which help you accommodate all your business data at a single point. "Sneaker-net" file sharing feature also helps save your data, videos and images. This mini tower helps to organize your work, be it at home or at a classroom or a small office through simplifying processes and thus attaining peak operational efficiency.
Specially Powered By E5-1225 V5 & Pentium G4400 :
The Dell PowerEdge T30 Mini Tower Server is specially powered by E5-1225 V5 series and Pentium G4400 which come with 4 cores, 3.30 GHz processor base frequency, 8 MB smart cache. This server is ideal for small home offices or small institutes, as the processor can handle work-loads associated with such businesses with ease. It also affordable, thus giving you decent performance at great prices.
Perfect Memory Capacity for SOHO Workload Performance :
The Dell T30 mini tower has the perfect memory capacity for Small Offices and Home Offices. Equipped with 4 DIMM slots, this server has DDR4 type of memory and can accommodate up to 64GB capacity with speeds up to 2133MT/s. this excellent memory guarantees quicker response time for applications and great video performances.
Extensive Internal Storage :
The T30 accommodates 6 SATA (two extra 2.5 inch SATA HDD (optional controller card and w/expansion kit). This extensive internal storage helps to consolidate media files and data. It also has 4 PCIe I/O slots and Intel Rapid Storage Controller 12.0 that supports SATA 6Gb/s or 3Gb/s) making it easy to secure files and restore data.
Virtualization Ready :
The Dell T30 is ideal for virtualization. Run virtualized websites, including your own, right at your home using this mini tower. Along with its small form factor, this server also consumes very less power and thus, you don't have to worry about footing large electricity bills. If you want to run virtualization services at home, at the cheapest prices, there's nothing like T30.
Ready for Shipping :
The Dell PowerEdge T30 Mini Tower Server is ready for shipping at Cyberwala. We will assemble your product the instant you purchase it, securely pack it with our special multi-layer packaging system and ship it promptly. No matter where you live in the country, our courier service will deliver your order safely and securely, on the promised date right at your door-step.
Get Free Quotation :
Cyberwala provides free quotations as well for your T30. This service is offered by us so that you, our valued customer, have absolute control over your investment. We will provide a free detailed quotation so that the server is configured exactly according to your needs and you spend with 100% awareness and confidence.
Upfront Installation Support :
Cyberwala provides installation support. We understand that as a business person, you might not have the technical know-how to install the T30 server and understand its operation. Instead of trusting any other service, you can avail our installation support services. We will ensure that your server is set to perfection.
3 Years Warranty :
Cyberwala also provides a 3-year warranty period for the Dell PowerEdge T30 Mini Tower Server. This warranty period ensures that any problems or difficulties you face with this server will be solved full-fledged by us, within the stipulations of the warranty card. This warranty period is one of the longest in the industry, and it is proof of our absolute dedication to customer satisfaction.