Description
The Dell PowerEdge T110 II is a high-performance machine with venture capability and comes for a very friendly price. Recently Dell has been bringing into the market a small mid-size business servers, such as the PowerEdge T310 and the PowerEdge R515. The T110 does not need the heavy specifications of the R515 or T310. The front part panel has a DVD drive, LED panel, and two USB ports. The panel is analytical providing widespread information on system status. The LED panel has the ability to display color-coded errors during system startup. This is a very effective diagnostics system.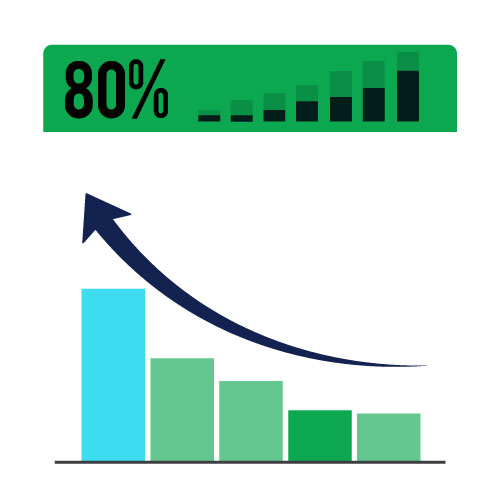 Features Of Dell T110 ii Tower Server
Dell PowerEdge t110 ii servers lacked in previous servers, such as it has. A lockable access bolt is located on the cover, and secures the hard drives. An interference alert is triggered off when someone tries to interfere with the cover plate. The T110 II uses the Trusted platform module security which encrypts keys to get access to the system.
Inside Chassis – Dell PowerEdge T110 ii Server
The inside part of the T110 ll is quite spacious and easy to uninstall parts and install, the best part is that the opposite panel comprises detailed charting gaining access to every internal feature, and making way on how to access the interior. The Dell PowerEdge t110 ii consists of streamlined features set and made accessing each utility a lot easier.
Performance & Review Of Dell Poweredge T110 ii
The Dell T110 is quiet when running especially considering how the earlier T110 was noisier. One can hardly feel the machine booting up and it's practically silent when running. Thus it's used in businesses that don't have server rooms and it will make no noise interference in any given workplace.
Bottom Line For Dell T110 Tower Server
The PowerEdge is a Choice for champions it's used in small business servers cause of its flexibility, it is easily serviced, and it's high in performance. The management option organization has grown rapidly, and server operators have at their disposal a range of tools for customization and optimization.
Lowest Price Guarantee
We ensure you that we deliver Dell PowerEdge T110 II Tower Server to anywhere in India at the lowest price. You will never get this price anywhere because we don't have any dealers or distributors, servers are directly from the manufacturers. Why late? Buy Dell PowerEdge T110 II Tower Server at the cheap lowest price now
Fast Delivery
We deliver the ordered server to every nook and cranny of India in a maximum of 3 working days without charging even a single penny. We send acknowledgment after delivery in form of email or message. Since our headquarters warehouse is located in Hyderabad, local customers can even get the delivery in less time as well if required.