Description
The Refurbished Dell PowerEdge T310 Tower Server is designed to meet the needs of small businesses and remote offices that are growing rapidly. Dell T310 Server delivers exceptional Enterprise-level Performance and Redundancy. It is a comprehensive 1-Socket Tower Server that has Right-Sized Managability options that are simple to understand, manage and deploy. Buy Used Dell T310 Tower Server from Cyberwala for the Best buy price. The Server is Certified and 100% genuine, Quality checked, and performance Tested.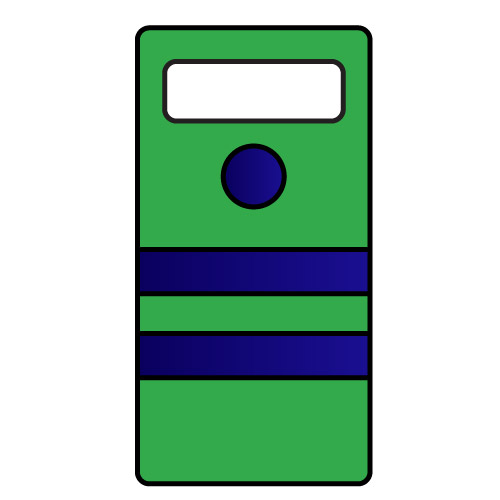 Economical Tower Server
The Refurbished Dell PowerEdge T310 Tower Server is an economical Tower Server as it is designed specifically for the SMBs by offering many features and performance in an entry-level server. This Server has a Maximum of features that are available in an Enterprise-Level server. You get the server at a very affordable price, and you can reap the benefits of an Enterprise-Level Server. This Server can be customizable with optional advanced systems management capabilities such as Remote Management etc. Purchasing from Cyberwala will fetch you additional benefits as well.
Good for Growing Start-ups for Testing & Development
Refurbished Dell PowerEdge T310 Tower Server is popularly marketed as a Small and Medium Enterprise Server that gives great benefits for Start-ups and Small businesses at cost-cutting. This Tower server is an ideal solution for Mission-critical operations like Music Application Users, Web Hosting, Gaming, Web Servers performing lots of transactions, or High Volume E-mail Servers, Graphic designers, and Financial Databases etc. Small Firms can precisely use the Refurbished Dell T310 Server for Testing of Applications and to save their Development data. This Server can support virtualization using the Hypervisor of Microsoft, VMware ESX1 and ESX.
Exceptional Performance with Great Security
The Refurbished Dell T310 Server delivers excellent performance with great security features built into the chassis. This Enterprise Level Server comes with a maximum of 32GB RAM (R-DIMM), supports 6 R-DIMMs or 4 U-DIMMs, 8GB/4GB/2GB/1GB DDR3 800MHz, 1066MHz or 1333MHz and maximum of 4TB storage. Experience Speed and smoothness with the Dell T310 Tower Server.
Powered By Multiple Intel CPU Families
The Used PowerEdge T310 tower server supports multiple Intel Processor families such as Quad-core Intel Xeon 3400 CPU Series, Intel Dual-core Celeron G1101, Intel Pentium G6950, Dual-core Intel Core i3 500 series CPU. Now you have a variety of processors to choose from. Pick any processor that is Friendly to your budget.
Custom Configuration on Demand
We at Cyberwala provide customized servers as per your demand. Give us your requirements that are needed for your business, and we will customize and configure the Server to the Exact need. We have Qualified, Experienced and Certified Technicians who can customize the server according to the requirements provided.
Ask for Demo
When you have decided on the Refurbished Dell PowerEdge T310 Tower Server configuration you want to invest on, at the same time want to check for its performance to know whether the Server can meet your Business Requirement, in such cases you can ask for the Demo, and our Support Team will give you every detail of the Server.
Speedy Shipping Available
As soon as the order is confirmed, we deliver the product in two to three days, and we don't delay beyond that. Shipping is available across the country, to every corner of the cities like Hyderabad, Chennai, Bangalore, Pune, Mumbai, Delhi etc. The Dell T310 Server will be delivered to you safe and Secure at your doorstep
Best Tech Support
Cyberwala has the Expert Support Team. We have customers across India who are very satisfied with our Technical Assistance. Our support will be available round the clock. You can reach out for the Support via Live Chat, Emails or Phone Call. Anything related to the Server be it from Installation to Security issues, Cyberwala Support Team will be there to resolve in no given time.
Cyberwala Certified Warranty
The Refurb Dell T310 Server comes with a 90-Day Warranty from Cyberwala. For any Server part or component Failure, we provide an Immediate replacement as soon as it is brought to our notice. We provide Free Services under the Warranty period N-number of times. Moreover, Cyberwala is best known for its Quality and Speedy services.