Description
The Refurbished HP ProLiant DL385 Gen7 Rack Server is a dual-socket, 2U server platform with huge flexibility, expandable configuration, and impressive memory capacity. It is embedded with many management tools that give support for a wide range of workloads. Therefore, it is an ideal server for SMBs and large enterprise business applications. Purchase this best-in-class HP Gen7 server from Cyberwala for the best-discounted price.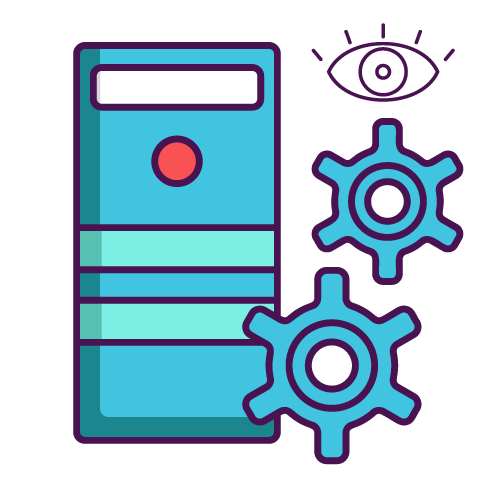 Entry level 2U Rack Server
The 2U AMD Refurbished HP ProLiant DL385 Gen7 Rack Server is designed for virtualization and it is so expandable to support any business needs in many environments. From sophisticated SMBs to corporate data centers, this HP rack server is a perfect solution for your business needs. Invest in this future-proof server as it is a promised server that guarantees easy returns in the future.
Wide Performance Flexibility
This Rack server is a dual processing server which is an ideal investment for memory-intensive applications such as virtualization and other business needs as it delivers excellent performance under any business environment. It has the flexibility to adapt to the changes in the rapidly growing business by giving its space for expansion
AMD Opteron Powered Dual CPU
The processors supported by this server provide a larger variety of core options (16/12/8/6) by reducing the power consumption as they run on the lower frequency The DL385 server can support up to two processors of AMD Opteron 6100 or 6200 series. Some of the compatible processors are AMD Opteron 6282SE, AMD Opteron 6276, AMD Opteron 6274, AMD Opteron 6272, AMD Opteron 6262HE, AMD Opteron 6238 and AMD Opteron processor.
Huge Storage Options
The HP DL385 rack server's storage capacity is the best in class. The maximum internal storage of this server is 24TB when 6X4TB drives are used. It has great potential for expansion since it comes with 3 slot riser cards and for 6 PCIe expansion slots. It supports up to 4TB LFF, 8 SFF, 16 SFF, or 6 LFF SAS/SATA hot-plug drive bays and can handle up to 16 hot-swap SFF hard disks.
Best Alternate to Dell R710
The Refurbished HP ProLiant DL385 Gen7 Rack Server is the best alternative to the Dell710 server as well as HP's DL380 Gen7 server in terms of its high memory capacity which is increased from 128GB to 256GB compared to the previous generation, and these 2 servers can only support up to 192GB.
Designed for Virtualization
With its high memory capacity of 256GB which is 2x times boosted than the previous generation and with the more physical core count, this latest HP server is the best choice for virtualization. This HP 2U DL385 rack server is specifically designed for virtualization.
Customize as per need
You only need a server with a configuration that is suitable for your business. To achieve this, we give you the flexibility to customize the server as per your business requirement. Choose the size of the RAM that is needed, storage, processors, expansion slots, RAID cards, etc. On the whole, you can build a server that matches your business application need
Quick Detailed Quotation Sent
We at Cyberwala provide detailed quotations via email. The quotation states every detail about your investments on the server. We will let you know, how much it costs for everything including the tax. This will give you an idea and also lets you know that you are not paying anything extra other than the entire server costs
Pre-Sales Check-up done
We check for the Refurbished HP ProLiant DL385 Gen7 Rack Server performance and availability before it is up for sale. We do provide a demo to the customers on-demand before the purchase. During the demonstration, you will get full guidance about server usage and also can conclude the point of whether the server is apt for your business or not.
Multiple Payment Options
You can pay us through various payment methods. We accept cash, cheque, DD, Paytm, and any online transactions. You can contact our sales team for more information regarding the payment options.
Safe Delivery in India
We at Cyberwala, deliver your Refurbished HP ProLiant DL385 Gen7 Rack Server to any location in India within 2-3 business days. Instant shipping is also available in case of emergencies. As soon as your order is confirmed, the HP DL385 server will be packed and ready for the dispatch. We do not delay in the delivery process as Cyberwala is best known for its on-time delivery service.
90 Days Full Warranty
The Refurbished HP DL385 Rack Server comes with 90 days warranty from Cyberwala. In case of failure of Server parts during the warranty period, we replace them without charging any amount. Seek for an immediate replacement on informing to us, and we try to provide accurate service as soon as possible