Description
Dell PowerEdge R610 Rack Server is a compact, 1U form factor server that is powerful and efficient. Ideal for start-ups, these rack servers are powered with the formidable Intel 5500 or 5600 processors. With some of the most unique features of all servers, PowerEdge 610 is Dell re-imagined. It helps to simplify data-center operations, improve energy efficiency, and lower the total cost of ownership. Buy refurbished Dell PowerEdge R610 Rack Server at the most affordable price from Cyberwala.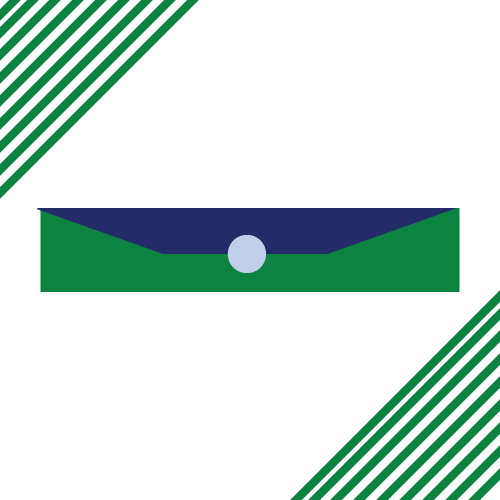 Buy Refurb R610 at a Fraction of MRP:
Dell refurbished PowerEdge R610 is one of the most efficient rack servers with new software that helps in management. Buy refurbished R610 Rack Server from Cyberwala at the most affordable price in the market. You don't have to worry about budgetary constraints. The refurbished R610 has original equipment and runs in tip-top condition. Avail it at the best possible price in the market.
Economical and efficient 1U Rack Server:
Dell R610 Rack Server with general-purpose Intel processor-based two-socket 1U server is best suited for remote sites and corporate data centers that are looking for a single or dual CPU power server which is also compact but dense at a deal price giving them excellent value for their money. Dell has engineered the R610 to ease operations, be energy efficient, and result in a low total cost of ownership to the user. And with a refurbished R60 you get more benefits due to cheaper rates.
Scalability & Customization on Demand:
The Dell EMC refurb R610 is a key building block for today's data center with the scalability necessary to change as your business grows. Scalability and customization help tailor your servers based on your exact needs and demands. Dell R610 provides you with options to scale your storage drive up to 12TB, Ram up to 192GB, and up to 2 CPUs in the server with a maximum capacity of 6 cores per CPU. Cyberwala will equip your server with your server as per your demands and will guide you toward understanding what may work best for your needs. Dell R610 provides a lot of scope for customization and scalability.
Ample Performance:
Dell PowerEdge R610 Rack servers can go up to 192GB using a total of 12 DIMM slots with each slot having the capacity to handle up to 16GB Ram and having delivery speeds up to 1333 MT/s. This provides ample scope for start-ups to manage data efficiently. Internal SD Module, iDRAC6 Express, iDRAC with a video controller that is integrated within, PCI Express Generation 2, dual-port embedded Gigabit Ethernet controllers, and optional iDRAC6 Enterprise are some of the key features of Dell R610.
Optimal storage for Start-ups
Dell R60 has a maximum of 12TB internal storage capacity which if we see is ample for start-ups and growing SME industries. There are 6 drive bays each of 2.5" giving you the flexibility to scale your storage as per your needs. R610 also has the Lifecycle Controller which helps in simplifying admin tasks by performing a detailed set of provisioning functions such as system updates, system deployment, hardware configuration, and diagnostics, thus making it easier for the start-up to focus on its expansion process.
Built for Enhanced Virtualization:
The refurbished R610 Dell server is built with the goal of making it suitable for enhanced virtualization. You can create multiple Virtual environments in the used R610 with the use of HyperVisor. It is easier to create multiple VMs with R620 as the server is powered by dual Xeon 5500 or 5600 CPU each having a max of 6 cores. Now simplify virtual infrastructures with the help of Refurbished Dell R610. Choose the Hypervisor of your choice from Citrix, VMware, or Microsoft, and get your VMs enabled with just a few clicks.
Delivered to anywhere in India:
Cyberwala offers delivery all across the country. Don't let geographical boundaries decide your business goals- buy at Cyberwala for instant delivery anywhere across the country. We ship your R610 server instantly as we receive your order confirmation to eliminate any delay.
Quick Problem Solving Support Team:
What you need is 24-hour support and a grievance address, team. So, that is what we at Cyberwala provide you. Any grievance or issue is instantly addressed and taken care of by our extremely quick problem-solving team. Any issue related to installation, hardware, rebooting, performance, etc. can be solved by our expert tech team. Rest assured that you're in safe hands.
Best Price in Market:
Cyberwala is known to offer the best deals in the market, and with R610, we brought this to another whole different level. Simply put, you will not find a better deal on refurbished R610. We offer you genuine components, and absolute 24-hour support at the least price in the market- deals don't get dreamier than this!
90 Days Assurance Warranty:
Cyberwala offers a 90-day assurance warranty on your purchase. If you face any issues, we are here for you. Cyberwala prides itself on its excellent customer service and our warranty period is a reflection of this commitment.