Description
The Refurbished HP DL360 Gen7 Rack Server that is up for sale on Cyberwala boasts of several features such as great storage, dual processors and expandable memory. Available at a fraction of the original MRP, this investment-friendly server is an excellent choice for growing organization due to its proficiency in handling demanding workloads. We offer 3 months warranty and round the clock technical support for this used server.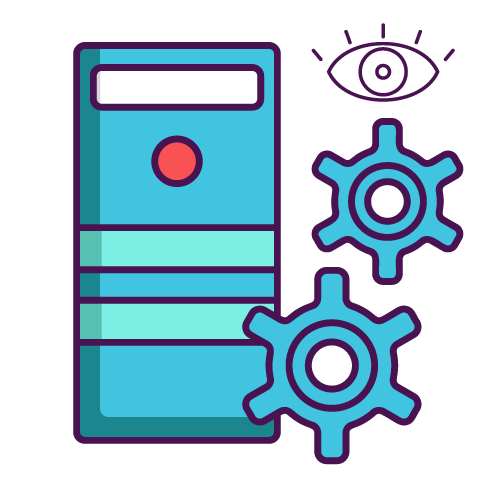 Invest Less with Enterprise Level Refurnished Server
This server is the best choice for those who are looking for an enterprise level server, which means it can manage any demanding workload. The servers of Gen7, particularly the DL360 is well-known for its mastery over handling multiple workloads and superb efficiency. Since we source our equipment directly from the original equipment manufacturers, you can be sure that the performance delivered will be 100% at a fraction of the original investment. At Cyberwala, you can avail this server at the most reasonable and affordable price, compared to any other online retailer you might shop at.
Optimal Performance for Startups& Growing SMEs
The Refurbished HP DL360 Gen7 Rack Server provides great performance for startups and growing SME's alike, all due to its excellent configuration including its processors and memory. Upgradable to two processors, this refurbished server supports the Intel Xeon series and comes with quad-core or six-core processors, depending on the model you chose. The Intel Xeon X5660, E5649, E5606 ,X5650, X5672, E5603, X5670, X5649, X5687 processors are supported by this server. The memory is 12MB per core and again depends on the model you chose. The chipset supported is the Intel 5520. Coming to the memory, DL360 has 18 DIMM slots available, the maximum capacity of the RDIMM being 384GB (12 slots X 32GB at 800MZ), although the maximum performance can go up to 1333HZ.
Surplus Storage Options
Make use of the ample storage options provided by the Refurbished HP DL360 Gen7 Rack Server, which can accommodate up to 8 SFF drive bays. The hard drives are optional, with Slim-line floppy drive, DVD-ROM, DVD-RW. You can also opt for external USB CD/DVD R/RW for 8 drive models being your choices for optical drives. The maximum storage capacity of the DL360 is an impressive 9.6TB using hot-plug SAS drives.
SAP HANA Compatible Rack Server
This 1U rack server has excellent variety of features and dexterously manages SAP HANA applications. The server is very adept at handling any memory oriented, analytical, graphic data processing tasks making it a perfect fit for SAT HANA applications.
Hypervisor Supporting
This Refurbished HP DL360 Gen7 Rack Server is ready for virtualization and supports a wide range of Hypervisors that gives you a lot of options to pick your choice from. These include Microsoft Windows, Red Hat Enterprises, SUSE Linux Enterprises, Oracle Solaris, VMware, and Citrix XenServer.
Grade A Rack Server
The Refurbished HP DL360 Gen7 Rack Server that we sell is Grade "A" certified server, which means that it has undergone various levels of testing. "A" grade certificate is proof that the equipment you buy from us is durable, reliable and most importantly, worth the investment.
All Configuration Ready
We can customize your order whichever way you like, be it for storage, memory, processors, slots, choice of operating systems, hypervisors and more. We can customize your order in such a way that your needs are entirely fulfilled, and you have control over your investment.
Easy price Comparison
Check for yourself and ascertain the truth- Cyberwala has the best deals! Enjoy the performance of this powerful refurb server at great prices. We offer price comparison ourselves so that any decisions regarding the finances are made easily from your end.
Best Guidance from Sales Team
Our sales team is available for you 24/7 hours all through the week via chat, mail and phone calls. We are ready to resolve and walk you through any issues or queries you face with the refurbished HP DL360 in as little as 15 minutes of time.
Instant Shipping on Demand
Cyberwala is ready to ship your server on a priority basis. We are well-known for quick shipping, a large part of which is down to our prompt shipping, secure, multi-layer packaging and delivery on the promised date, right at your doorstep in all the Tier 1 & 2 Cities including Chennai, Mumbai, Kolkata, Nagpur, Noida.
Certified Technical Team
Cyberwala has a certified technical team of experienced and well-qualified professionals who are capable of handling any problems you face and help you pick, configure and operate your server with ease.
Strong 90 Days Warranty
We provide 90 days warranty for this server. This 3-months warranty is one of the longest you'll find for any refurbished server and is further proof of the authenticity of our product. Within the limits of our warranty card, be assured that any problem you face will be fixed speedily and if need be, your entire server will be replaced as well.