Description
Buy Refurbished servers from Cyberwala that come only for a fraction of the cost of the new server. Dell's 13th generation R630 rack server is ideal for large virtual infrastructures, transactional databases, and other data-intensive workloads. The R630 1U rack server comes with a compact design and impressive storage capacity that allows businesses to perform their data center operations affordably.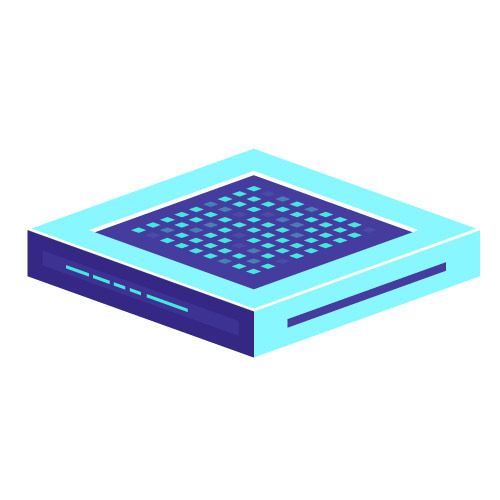 Enterprise Level 13Gen 1U Rack Server for Latency-Sensitive Workload:
For latency-sensitive applications, refurbished R630 offers increased performance, expandability, and great storage options. The low-cost R630 server comes with express flash PCIe SSDs while also supporting an exceptional technology i.e. Dell Fluid cache application acceleration which contributes significantly to reducing storage latency.
Thoroughly Checked Servers:
Refurbished servers from Cyberwala go through intensive testing methods and analysis. As per varied business technical needs, R630 is developed with the right configuration of drives, memory, and processor that provides optimal performance. This expertly redeveloped server offers equivalent and even better performance than the entry-level new servers. Purchase the low-cost R630 server from Cyberwala and get the performance that outperforms the new servers.
SAP/Hana Certified Server:
Accelerate your applications and analytics on a single memory platform as R630 is SAP/HANA certified server. SAP/HANA provides real-time reporting and data provisioning and high-speed processing. Reduces total cost and efforts behind Indexing, data aggregation, mapping, and ETL process.
Various Payment Options Available:
Cyberwala offers easy transactions and various payment options. You can do the payment through an online transfer, cheque, or credit card. We assure you within a few hours of your payment the product would be out for delivery. Talk to our sales team for complete bank and shipping details.
All Configuration Ready:
Customize refurbished Dell R630 rack server as per your business needs. Drive business intelligence applications from ERP systems to CRMs efficiently at a lower cost. We have in-depth market and business knowledge and so our servers are ready with different configurations. Order anytime to get instant R630 servers at an affordable price.
Instant Shipping on Demand:
We at Cyberwala, fulfill the personalized delivery demands of the customer and do instant shipping of the server. Cyberwala is the only online store that delivers the servers all over India within 2-3 business days without extra freight charges. Get low-cost refurbished server delivered securely at your doorstep.
24x7 Qualified Technical Support
We have a highly skilled and experienced workforce who would help you to solve all the technical issues related to servers. Email, chat, or call anytime to solve the server issues. With Cyberwala, you will receive 100% guaranteed uptime.