Description
Are you looking for an affordable server for your small business with an upgrade option with increasing demands? Or in search of a server that can handle complex applications with great database transactional rates? Count on Dell PowerEdge 2950 Server for getting all such features at one point at a modest price. With the support of substantial expandable memory, brilliant storage capacity, inbuilt management, and monitoring tools, you support dual quad-core processors. These specifications provide the best possible performance at this price range for startups and small businesses.
Cyberwala is highly known for providing tested and certified quality servers across the country at unbeatable prices. When you choose Cyberwala to buy your server, you get great discounts, robust shipping options, tech support, and a seller warranty. Our engineers perform rigorous tests on servers to ensure that the end-user gets a quality product with an assured seller warranty. Get your server from the comfort of home through our online store.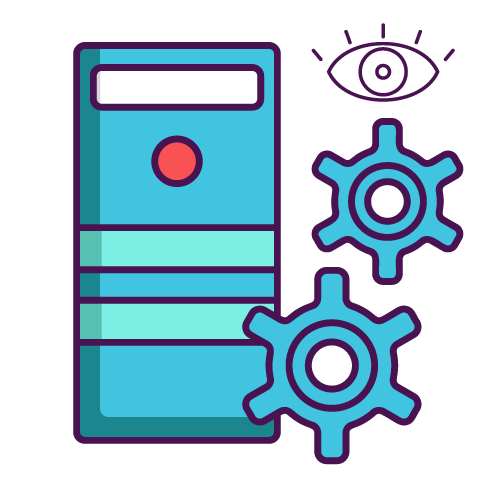 Good Choice for Startups & SMBs
Planning to buy an optimal server for small business needs at an affordable cost? Buy your Dell 2950 server from Cyberwala and grab incredible deals. It is a power-packed server with a vast memory capacity and massive storage option. Precisely designed with multi-model CPU support, you access high productivity, excellent performance, and efficient hosting of complex applications.
Ideal for Databases & Messaging Works
With massive storage and highly expandable memory, efficiently manage a large amount of data with Dell PowerEdge 2950 server. With the support of a dual quad-core processor, store and access data within minimal time with the enhanced transactional performance of up to 17%. Regardless of the applications' workload and complexity, you can easily run and communicate across multiple systems.
Good Internal Storage for Data Backup
If you are searching for a fully loaded server with heavy internal storage capabilities, then count on Poweredge 2950. With high configuration flexibility, get massive internal storage up to 4.5TB. With six 750GB hot-plug SATA support, you get enormous storage space to house data from your growing business applications in addition to maximum uptime.
Expand Memory As Per Requirement
Are you looking for a perfect server that can provide intensive memory capacity? The Dell 2950 server is perfectly designed to cope with the fluctuating memory requirement. With the support of fully buffered DIMM slots, you get expandable memory up to 32 GB. It can handle multiple memory-exhaustive applications efficiently without any interrupts and slowdowns.
Easy System Management & Monitoring Tools
The Dell 2950 server is precisely engineered with BCM or Baseboard Management Controller. This controller comprises a complete set of tools to support server hardware's easy monitoring, detection of faults, and primary remote operations. With PowerEdge 2950, get a sole platform for enhanced management, and effective serviceability with easy deployment.
Supports Dual Quad Core Processors
With Cyberwala, get high-quality and certified Dell PowerEdge 2950 servers. With the support of dual quad-core processors, you get intensified performance. To cope with modern working standards, it supports multi-modal processors, including Intel Xeon 5100, Intel Xeon 5200, Intel Xeon 5300, and Intel Xeon 5400. It quickly adapts to fluctuating workloads to provide maximum operational efficiency for cutting-edge technology.