Description
Tired of experiencing slow performances with your server when running intensive and heavy workloads and need to upgrade the memory for improved IT infrastructure? If yes, visit SB online website and upgrade to 16GB DDR4 to support your complex and memory workflows. When compared to DDR3 RAMs, you will definitely experience the reliable and robust server performance that supports complex workflows with efficient outcomes. We offer 100% genuine and quality RAMs at budget-friendly prices to enhance the efficiency of business applications. Our RAMs provide exceptional and robust performance and are compatible with HP or Dell servers of all models like tower, rack, and blades. DDR4 RAM allows running high-end applications, including gaming, multimedia, video graphics, or designing with optimized performance while performing the multiple tasks all at once. The RAMs assure high-end performance and increased speeds to achieve the improved business outputs that lead to the desired productivity.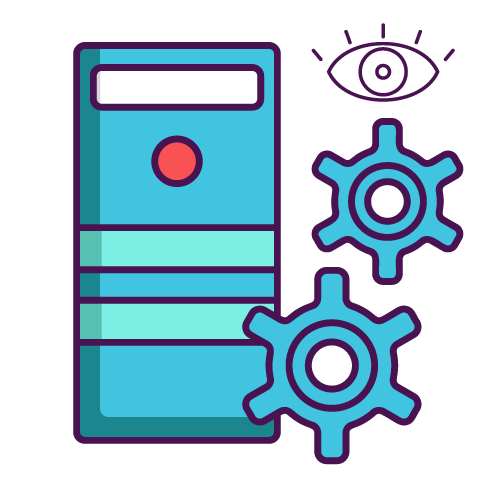 Suitable for Dell & HP Servers
At Server Basket, we provide numerous high-quality 16GB DDR4 RAMs that are compatible with HP and Dell server brands. You can check out the list of all available DDR4 RAMs and choose the suitable one that fits into your server whether it's a rack, blade, or tower. It helps in achieving the demanding business needs for enterprise applications.
Ideal for Designing, Video Editing, Media Streaming, Gaming
Our DDR4 RAMs are a suitable option for running heavy applications related to video editing, graphic designing, gaming, and multimedia workflows. It's essential to improve the server performance for running specific memory-intensive workloads, data computing, and database applications that could be possible with the deployment of DDR4 RAM into the server. It allows performing multiple tasks simultaneously without any delay.
Increased Speed and Superior performance
As all enterprise applications need increased speeds and reduced load times to sustain business productivity, the industry-leading and high-quality 16GB DDR4 memory provides improved data transfer rates, even when handling huge and complex applications. The RAM ensures superior performance by providing faster access to the stored data of SSD or HDD that boosts the system performance.
Improved Data Integrity Compared to DDR3
The core benefit of using DDR4 RAM is the maintaining of data integrity rather than the DDR3 memory. It helps the enterprise systems to achieve data security against unauthorized access as it's crucial to store the business-critical data securely. DDR4 memory performs the data applications efficiently and makes the data processing accurate and consistent to avoid data loss.
Incredible Value without Compromising Quality
Although Server Basket is selling DDR4 16GB memory at the lowest prices, we don't compromise on providing superior quality RAM. Our experienced team performs multiple quality checks and rigorous tests to provide RAMs that deliver exceptional performance. We provide grade-A quality DDR4 RAMs only to enhance the performance of servers that bring reliable business outcomes for productivity.
More Efficient and Cost-effective solution
DDR4 memory is the most cost-effective option for enterprise servers that gives the flexibility of running heavy and complex business applications with efficiency. With the use of integrated DDR4 RAM into the server, you can gain the benefits of improved performance and running memory-intensive applications like database systems, high computing, virtualization, etc. while providing maximum server uptime.