Description
Need to improve your server performance by upgrading the RAM or buying premium quality RAMs for your business? Then, the all-in-one solution would be purchasing the DDR4 RAM with 8 GB capacity at Cyberwala. The lowest-cost RAMs are supported to run on any server brand like HP, Dell, IBM, etc., for all businesses' types ranging from small to larger enterprise systems. The RAM is an ideal solution for memory-intensive workflows to achieve the desired performance levels that increase productivity. It allows running multiple tasks or business operations efficiently with no delay problems and ensures reliable processing speeds. You can access the stored files or data at any time with minimized loading times based on the integrated DDR4 RAM of a server. After processing the multiple rigorous quality checking tests using advanced methodologies only, we provide the RAMs to the customers to ensure reliable performance.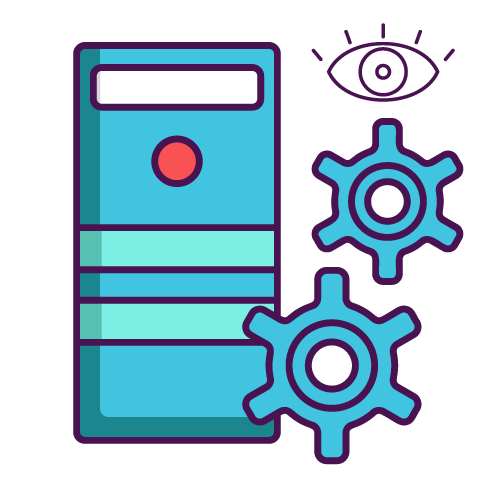 Compatible with All Server Brands
Does your data centre include the range of servers with different brands and is looking to purchase the RAM that should fit all servers? If yes, buy 8GB DDR4 memory from Server Basket that has been engineered to fit all kinds of servers, including HP, IBM, Dell, etc. Excellent performance will provide for your business systems using DDR4 memory.
Ideal for Memory Intensive Applications
Our DDR4 RAMs support heavy applications with a memory capacity of up to 8 GB and improved memory speeds. It is the best solution for increasing the overall system performance and handling memory-intensive workloads like databases, high-data computing, virtualization applications, etc. You can experience efficient performance without any lag by installing the RAM on the server.
Smooth And Efficient for Multi-Tasking
Are your business operations involved in heavy and complex memory applications? You can increase the multitasking capabilities with the embedded 8GB RAM of the server that allows multiple applications or workloads simultaneously. It supports processing of any business application easily with zero delay issues while providing faster data transfer speeds for high-performance computing workflows.
Enjoy Faster Application Load Times
As any business needs reliable memory modules to ensure server efficiency and robust performance outcomes, the DDR4 memory comes with faster data rates that enable the running of multiple applications with ease. The memory speeds of 8GB RAM provide quicker access to the stored data that brings the boosted performance without compromising on ultra-fast data processing speeds.
[/vc_row]
Thoroughly Tested and Certified RAMs
We sell 100% certified and high-quality RAMs only to the customers. The list of available RAMs on the website assures high-end performance for your business applications as they go through multiple rigorous quality procedures with advanced technologies to provide defect-free RAMs. We ensure that your server speed will increase with our Grade-A quality RAMs that enhance business productivity.