Description
The Dell PowerEdge R330 rack server is a fast, mid storage capacity with plenty of upgrade options and quality remote management. R330 is a versatile and powerful Xeon E3 v5 rack server that is suitable for all types of businesses. Purchase from Cyberwala for the best buy price and get a 3-year warranty, free 24/7 support and free shipping option. Invest on this server, at it will be definitely worth your investment.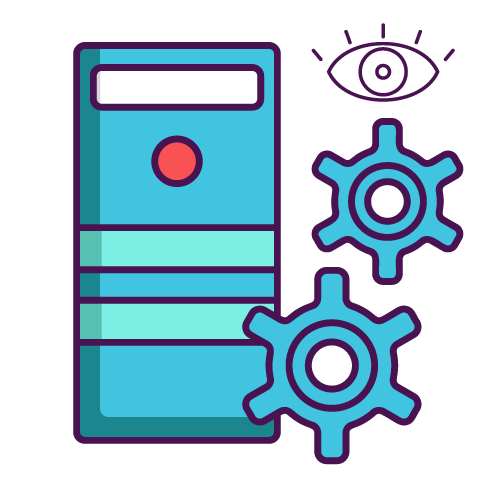 Entry level 13Gen 1U Rack Server :
The 13th generation of Dell PowerEdge R330 server brings us substantial server solutions to power up the workloads, simplify deployment and automate management. This server supports the latest Skylake Intel Xeon E3-1200 v5 processors and DDR4 memory. It has improved storage options and performance when compared to its predecessors
Scalable Storage & Memory :
The good and innovative interior design of the Dell R330 server makes it easy to take care of and maintain, and it also makes it easier to upgrade the server. The R330 server comes exactly with that proper design. There is a space for a lot of expansion in the storage, for two PCI-Express slots, etc. the memory can be expanded up to 64GB.
Best Choice for Small & Medium Enterprises :
The R330 is a powerful, versatile and expandable server. It has the capacity to drive remote office applications and SMB faster using its high-availability and scalable 1-socket entry rack server system. The Dell R330 rack server delivers greater performance with respect to the memory of the server and expands capacity with enhanced DDR4 memory and 4 x DIMM slots up to 64GB by offering 50% faster clock speed compared to previous-generation DDR3.
Reliable Server with redundant Power supply :
The R330 server has a single 350W power supply which is hot-plug in nature, and it also has space for a secondary redundant power supply unit. Power consumption is nowhere a worry as the system was tested with the CPU under extreme load by drawing 48W in idle and peaking at only 75W.
Cost-Effective Price by Cyberwala :
Cyberwala offers you with the best online prices for all the Dell PowerEdge servers available at our store. We make your investment a little less and give you a worth more. Shop from Cyberwala to avail such offers every day.
Speedy Shipping Available :
Cyberwala provides instant shipping to any location in India. We usually take 2-3 days to deliver the server at your doorstep. We guarantee that the server will reach you due the estimated time. Cyberwala is known for its on-time delivery service. Shop from Cyberwala to experience faster delivery.
Cyberwala 3 Yr. Guarantee :
You can claim for the warranty services on every server part or component of Dell R330 server under the warranty period as we at Cyberwala provide 3-year warranty for the server. Every server part is provided with a 3-year warranty. Reach out to our support team immediately in case of failure or problem occurrence to seek the warranty service.