Description
Is your IT infrastructure in line with the growing demands? If not, then modernize your business with the latest Dell PowerEdge R940 server. Are you in need of a powerful server with higher scalability? Then this Dell server does the job. The Dell R940 comes with 3U Form Factor and four-socket performance which is a significant boost to the server's functioning and capacity. Dell EMC PowerEdge R940 rack server can handle the most challenging workloads with the help of automation. Also, you can automate routine tasks and give time to prioritize tasks. This is possible due to Dell EMC OpenManage technology, which also supports remote management. Grow your business with the help of R940 which speeds up the performance of high-end applications. Buy a Dell R940 server from the Cyberwala, customize it as per your requirement, and we guarantee you a low price. Also, enjoy the benefits of a warranty and 24/7 support. We, at Cyberwala, deliver the products all over India and even to remote places.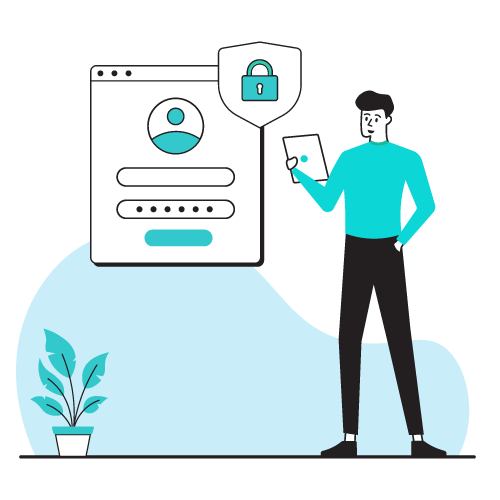 Useful for data centres with high workload
When compared with Dell PowerEdge R610, the Dell R940 server is robust and sophisticated. It performs efficiently based on your workload requirements. The Dell R940 server is designed to enhance productivity and helps in real-time decision-making. If your business includes critical workloads, go with Dell R940 as it would maximize the performance and eventually yield the best results. It is very much efficient to handle heavy business operations. The Dell R940 server uses Secure Boot and Cryptography features.
Processors with good security features
While Dell PowerEdge R720 supports only Intel Xeon processors of the E5-2600 family, Dell PowerEdge R940 supports up to four-second generation Intel Xeon Scalable processors, each up to 28 cores and thus, Dell R940 server stands apart. The Intel Xeon processors with 28 cores per socket can allow the server to run up to 224 virtual machines. With the new security features available with Intel Scalable processors, you can quickly meet your business demands.
Good storage for top notch performance
With maximum storage of 184.32TB, twenty-four 2.5" SAS and SATA (HDD and SSD) drives up to twelve NVMe (Non-volatile memory express) PCIe (peripheral component interconnect express) SSDs, Dell PowerEdge R940 maximizes the performance. The NVMe, designed for SSD, accelerates the transfer speed and increases the interoperability and efficiency. Both the storage and application performance can be improved using the Dell R940 server. If you are facing any storage challenges in your business, Dell R940 is the right server to buy.
Large memory for speedy process
If you are looking for a server that boosts up the performance and saves time, then Dell R940 is the one. It supports a maximum memory of 6TB and speeds up to 2933 MT/s. This Dell Rack Mount server performs best with DDR4 standard forty-eight DIMMs, Registered DIMM(RDIMM), and Load-reduced DIMM(LRDIMM). Dell R940 supports up to twelve NVDIMM and a maximum of 384GB. NVDIMM is a type of RAM that restores content during unexpected crashes or power loss.
Remote Management for decision making
Increase productivity and manage the daily tasks intelligently and automatically with the new Dell PowerEdge R940 rack server, which is now available with Dell EMC OpenManage technology. This EMC technology helps in delivering peak performance and lowers the handling time in resolving issues. This Dell R940 server is agent-free and has unique management capabilities that let you make smart decisions. You can also gain access to the server using your phone or tablet as it has a QuickSync 2 feature.
Best Pricing Options for Customers
At Cyberwala, we provide the best offers to customers. You can customize the Dell R940 server according to your business requirements. All you need to do is contact us with your required configuration and our pre-sales team will get back to you in a few hours with an estimate. So, why wait? Buy Dell PowerEdge R940 from us and get the best deals. Enjoy its amazing features at affordable prices.
Free 24/7 Support
At Cyberwala, we have a support team that deals with customer queries, and it works 24/7. Ask any query be it server specification or shipping status, we will be happy to help you. There is a team of certified professionals who will address issues related to power, performance, etc. So, at any time, if you have any queries with regards to Dell PowerEdge R940, feel free to contact us. We are here to assist you.
Fast Delivery at Your Doorstep
You can always rely on Cyberwala for quick delivery of your order. Dell R940 will be delivered within 2-3 business days as soon as we receive payment from you. Customers are the top priority for us, and we ensure that this Dell PowerEdge Rack server is safely packed and delivered to you as early as possible. We ship our products to almost all places in India like Hyderabad, Chennai, Coimbatore, Ahmedabad, Gurgaon, and even remote places located nearby cities.
3-year Warranty on the Product
Dell R940 comes with a three-year manufacturer warranty and the warranty period starts right from the date of purchase. If you face any issues with any part of the server, you can claim for replacement. During the warranty period, if you come across any faulty parts, you can reach out to us immediately, and we will provide you with the best solution. Also, we will assist you by providing remote support if required.