Description
Dell PowerEdge R540 rack server is composed for mid-sized businesses featuring a 2U dual socket chassis. It has the great storage capacity to support business applications and virtualization. With its small footmark, large storage capacity and improved throughput, this server is an ideal for data center environments. Purchase R540 rack server for the best price from Cyberwala, get the 3-year warranty, free shipping, and 24/7 tech support.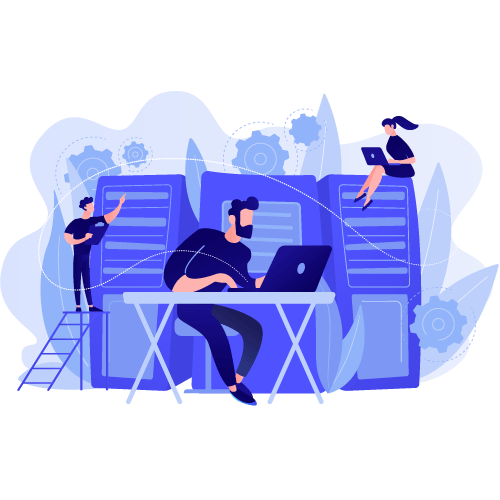 Gen14 2U Power Machine Server
The Dell PowerEdge R540 server aims to offer the industry-leading businesses an excellent combination of value and performance that is required for any business. This 2U rack server function for a variety of applications which includes messaging, video surveillance, data backup or software-defined storage. It has latest 12TB hard disk space and the storage capacity that is demanded.
Performance Intensive
The Dell R540 server is a proper combination of resources, affordability expandability, and the capability to adapt to the diverse demands of the new age data center. Advance your application performance with a single button tuning. With its embedded diagnostics and SupportAssist, it helps to level up the uptime without any extra effort, in a risk-free environment. Scale for future requirements with up to 14 x 3.5″ drives. This server is ideal for virtualization, messaging mail, and video streaming.
Blazing Fast Scalable Processor
The Dell PowerEdge R540 rack server combines affordability and versatile nature that adapt to a wide range of applications to meet the demands of your growing business. You can scale unlimited resources with the Intel Xeon scalable processors that deliver a maximum of 50% increase in bandwidth and up to 27% increase in processing cores over the previous generation of processors.
Datacenter Optimal Storage
The Dell R540 server has a unique memory arrangement; the first CPU gets 10 DIMM slots and the second activates its 6 consequent slots. The R540 server uses RDIMM or LRDIMM memory and supports up to 512GB. It comes with front drive bays-8 or 12 LFF, which can be added with 2-bay carrier slots. The server already ready to scale up for large storage space, even though Dell EMC offers a lower capacity of SFF drives and SSDs.
Higher productivity with Embedded Management
The Dell R540 server increase uptime with its characteristics and computerized remediation that scale up productivity up to 90%, influence on existing management consoles with easy assimilations for Microsoft System Centre, VMware vSphere, and Nagios, improve work rate with Dell EMC iDRAC9 for programmed administration and easy deployment with OpenManage gen-next console and server profiles to totally configure and prepare servers rapidly and scalable.
Transported & Delivered All Across India
We deliver the server across any location in India within 2-3 business days. Cyberwala is best known for its on-time delivery service. We ship your product with a multi-layered package to deliver it right to your doorstep safe and secure. Shipping is available to cities like Hyderabad, Chennai, Bangalore, Mumbai, Delhi, etc.
Fully Covered 3 Year Guarantee
You get a 3-year guarantee from the purchase of Dell PowerEdge R540 Rack server from Cyberwala. The entire server including all the server parts or components can be claimed for warranty under the warranty period during the failure or miss-functioning. Inform to us, and we will sleek for an immediate replacement/solution.
Unquestionable Support
We at Cyberwala provide you with 24/7 technical support. The support team at Cyberwala is certified and experienced and can resolve any kind of issues or problems occurred with the Dell PowerEdge R540 Rack Server. You can contact for immediate support via text chat box, email, or a phone call. Our team is highly responsive and deliver a prominent solution for all the customer's concern.
3-year Warranty on the Product
Dell R940 comes with a three-year manufacturer warranty and the warranty period starts right from the date of purchase. If you face any issues with any part of the server, you can claim for replacement. During the warranty period, if you come across any faulty part, you can reach out to us immediately, and we will provide you the best solution. Also, we will assist you by providing remote support if required.