Description
Take complete charge of your hosting plans because Cyberwala believes that nobody knows your business better than you. Henceforth we offer dedicated hosting services for VMware with a blend of performance and perfection. VMware can be the ideal choice as it is beneficial for both small businesses and also for medium and large businesses. Our customized plans help you in enabling control and access to your business website. We enable vSphere access to create, deploy and run all your VMware resources. Our managed services offer server monitoring and server reboots to backup important data and secures them in the firewall-protected servers. Now the time has come to break the boundaries and escalate your business. Our dedicated hosting service is where efficiency and scalability meet. Supported by sturdy data centers and high-end servers, VMware hosting services we provide, deliver excellent bandwidth and frequency for your business sites. Contact us today to get more information about our hosting plans and enjoy the perks of 0 downtime, redundant power supply and constant tech support schemes.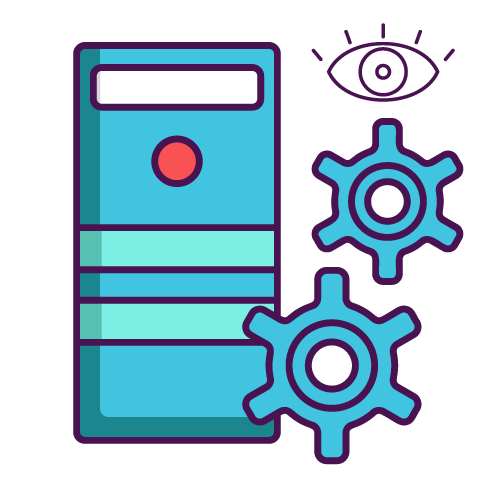 vSphere Host Access for VMWare
Have complete access on your dedicated VMware servers with the help of vSphere. By using VMware vSphere, users can create any number of virtual machines they need for their desktops and administration purposes with excellent power management features. Dedicated hosting for VMware benefits you flexibility, scalability and the complete administration access you need at all times. vSphere allows you to easily add and remove virtual machines on Windows and Linux operating systems.
High End Servers at Low Price
Each and every dedicated VMware hosting service we offer is built on high-end servers, available to our users at low prices. Our dedicated VMware servers enable you to run your websites and applications with utmost freedom and control. Users can uninterruptedly manage, monitor, and control their applications in a secure environment. Built with intelligent compilers and expanded processors, the servers allow parallel instruction execution with excellent memory and storage capabilities.
Scalable Resources
A growing business needs perfectly functioning systems that can offer high levels of scalability as they change rapidly. Our dedicated VMware hosting servers exhibit interoperability and great scalability where users can customize the resources depending on their needs. The scalable resources benefit our users with more storage, more memory, more power, more versatility and better speeds. By ensuring high availability, our hosting services built on scalable resources can benefit your businesses in any number of ways.
Unmetered Bandwidth
We put no limits on bandwidth usage for our clients. Cyberwala comes up with the best-dedicated hosting plans for your VMware which aids you in managing more number of sites on a single server irrespective of the bandwidth they need to function perfectly. Even under high traffic conditions, we make sure that our customers don't face any throttling issues and enjoy uninterrupted functionality at better speeds.
Redundancy Power Back-Up
Concerned about power outages? Well, with Cyberwala, you have nothing to worry about as all our servers are backed up by redundant power supplies. Businesses and online applications can't afford the risk of power failures. We make use of two power supply systems connected to our dedicated servers parallely, running one at a time. Each power supply, with an improved reliability, efficiently handles the hosting server system at any times of the day.
Managed Services are included
Relish the benefits of enhanced performance while we manage and take care of your web servers and websites. Cyberwala management services include maintaining and reviewing the back data, detecting the drive failures if any, updating softwares, keeping a check on storage and memory availability to handle loads and many more. All your business information will be backed up and securely stored. Our managed services aid you in making the best out of our hosting services.
Zero Downtime
Why worry about downtime, when your business applications are hosted by Cyberwala? Our entire network runs by tier 4 data centers which supply uninterrupted power to all our hosting websites through rigid servers. We constantly monitor the sites and resolve the issues in the case of any component malfunctioning. Cyberwala ensures 100% uptime to all the hosted websites and web applications with better processing speeds and exemplary performance.
Free 24/7 Tech Support
Customer comfort is the main concern for Cyberwala and it will always remain the same. We offer 24*7 technical support to all our customers as a complementary service without any additional charges. We don't want our users to face any sort of inconvenience related to the dedicated application hosting services we provide. You can contact us through call, live chat, mail or live chat and our team will get back to you within no time.