Description
If you are looking for the best dedicated hosting services to perform your advanced machine learning applications, take advantage of our Cyberwala which dedicate its time and efficiency to provide the finest hosting services to its customers. All the businesses, web designers, machine learning enthusiasts, performance is the main criteria to consider when they prefer hosting services. We know that very well, and so we offer the industry level performance for each and every customer who chooses the dedicated hosting service. Our tier 4 data centre servers are designed to handle complicated machine learning modules with the help of high-end hardware components by utilizing the least possible powers. Our hosting services exhibit high compatibility with all forms of business needs and website traffic. Cyberwala have customized various hosting plans for their users at best affordable prices. Exhibiting properties of flexibility, reliability and availability, our dedicated hosting services alongside offers high-level security for its customers. We constantly make an effort to make sure our users enjoy a smooth hosting experience. Contact us today to know about our dedicated hosting plans which come at the best market prices with constant technical support.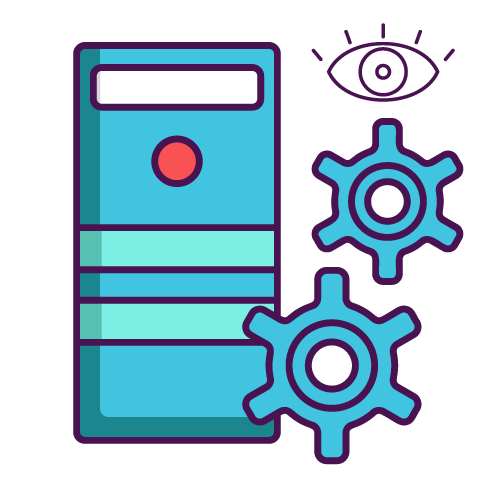 High End Hardware :
Our dedicated hosting services for machine learning are supported by enterprise-level servers which are engineered with high-end hardware devices to deliver optimum performance. High-end hardware components scale up the performance of your networks. Users can quickly build and deploy their machine learning models into the hosting infrastructure without any interruptions. With ideal storage, excellent memory and escalated processing speeds, our high-class servers enable users to train your machine learning models with greater efficiency.
Low Power Consumption :
Apart from delivering high performance, Cyberwala dedicated hosting services consume low powers, a supreme quality necessary for ideal hosting providers. Our data centres are engineered with the most adequate in-demand resources that significantly reduces the power consumption of the servers used. This helps in cooling the dedicated servers and thereby improving the performance of the hosted sites. By using predictive analytics, we optimize our hosting processors to successfully run the hosting sites with least possible powers.
Software compatibility :
Our dedicated hosting services offer high compatibility with the most important machine learning softwares. Users can easily test and deploy their ML modules by using advanced softwares such as TensorFlow, Keras, Apache Mahout, Oryx 2, Pytorch, Weka, KNIME and many more with advanced speeds and high processing powers. We also customize software solutions to such that our dedicated hosting servers are compatible with all the softwares desired by our users.
Reliable GPU Hosting :
Our host servers support reliable GPUs for accessing deep machine learning, video processing, gaming, scientific modelling and other solutions with supreme processing powers. Our dedicated hosting services support many GPU applications, and the servers are enriched with NVIDIA and AMD graphic cards alongside exemplary memory for computations and expandable storage features. Cyberwala services are determined to provide reliable GPU hostings with ideal delivery speeds.
Zero Downtime :
Downtimes can be severe threats to run machine learning modules and businesses as well. Machine learning has become a meaningful way to calculate business insights. So users cannot risk any server down drifts while running their machine learning modules. Cyberwala cannot risk users disappointment either. We provide dedicated hosting for machine learning with 0 downtimes. Our team continually monitors the power supply and performance levels to offer maximum uptime and superior functionality to our hosting sites.
Tier 4 DC :
We employ tier 4 datacenter to provide services to all dedicated hosting sites we build. The tier 4 data centres are built with redundant and sturdy servers that are engineered with high-quality storage and memory features to compensate for any downtimes that might occur. These fault-tolerant data centres make sure that the performance of the hosting site is not affected even when there are unexpected device failures as the data centre is backed up with the spares.
Unmetered Bandwidth :
We know that businesses need different amounts of bandwidth at other times. Cyberwala offer unmetered bandwidths for its users as we never charge extra when our hosting sites use excessive traffic. It provides flexibility for your sites and applications. Users can easily optimize their functionings when they make use of these unmetered bandwidths. Above all, you can spare a lot of money while enjoying the smoother performance of the system.
Free 24/7 Tech Assistance :
Cyberwala offers outstanding technical support to all the users utilizing the dedicated hosting services. We continuously monitor the sites and provide constant security at all times. In case there is something users are not comfortable with, they can get in touch with our technical team through call, live chat, mail or whatsapp. Our team will be at your service 24*7 to respond to your problems and resolve them before you even know it.