Description
Are you looking for a perfect solution for hosting your websites? Does your business need a dedicated server for hosting your traffic-rich websites? Look no further. Cyberwala is a one-stop solution for all your web hosting needs. We offer the best-dedicated server hosting at the most acceptable market prices. Cyberwala makes use of high-performance dedicated servers that are equipped with top-notch hardware to cater to your scaled-up web requirements. Handpicked from tier 4 data centers, our servers offer huge reliability, scalability, and flexibility to deliver high performance along with exceptional responsive speeds to your websites. Apart from these spectacular characteristics, we provide high security using firewalls and SSL certificates to confine your website information and most important business details. Our hosting solutions are simple and straightforward. The cPanel can be easily handled even by beginners without any guidance. You can create and control your business websites effortlessly by utilizing our hosting schemes. We continuously monitor the website to ensure 100% uptime and availability at all times. Contact us now to get hold of our cost-efficient, dedicated hosting services that come with constant technical support and unlimited bandwidth.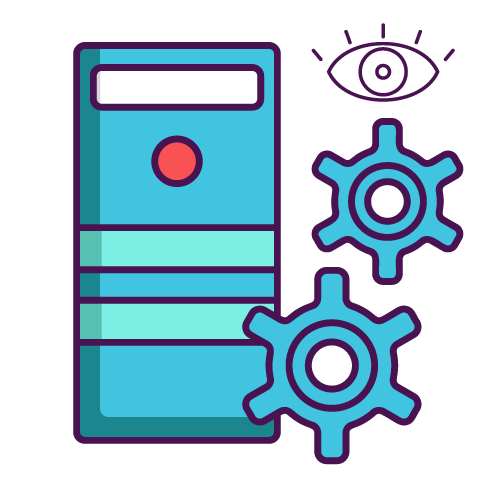 High Reliability
We completely understand your concern about our hosting integrity. Cyberwala guarantees high reliability on its dedicated web hosting services. We offer complete adaptability by allowing flexible upgrades and downgrades to your web hosting plans whenever your business expects a change. Cyberwala has crystal clear agreements on all our web hosting packs. We make the best use of our dedicated servers to confer maximum power and efficiency to run your websites without any issues.
Best Performance
Boost your websites with the leading performance dedicated hosting services. Cyberwala put forth high-quality dedicated servers to all its users intending to proffer high stability to each and every website. These dedicated servers, are engineered with high-end hardware components that deliver maximum performance to all the hosting sites even in adverse traffic conditions. Our web hosting services focus on running all applications at ultimate speeds for better functionality of the websites.
Multi-Layer Security
Cyberwala assures 100% safety and security to all your websites. The dedicated servers used for web hosting are protected by firewalls to shield your crucial business information from malicious threats and harmful attacks. We also protect your websites using SSL certificates which allows users to exchange information in encrypted form to avoid information leak to any fraudulent sites. We make sure that our hosting sites are completely safe and guarded at all times.
Easily Accessible C Panel
Handling all your cPanel modules is now made easy with Cyberwala' dedicated web hosting services. Users can easily browse through and make the best use of multiple modules that depict their website performance. Several websites and domains can be easily created with the help of the panel modules. Even for beginners, our cPanel allows easy access to all the files, database, applications etc. while keeping an eye on the site performance.
No Limit on Bandwidth
Cyberwala imposes no restrictions whatsoever on the bandwidth usage they provide to all their dedicated server hosting sites. No matter how much traffic your website draws, and how much information is being exchanged, we ensure that the hosting websites always function correctly without any lagging and buffering. Our web hosting services use dedicated servers powered by high-quality network connections to guarantee unlimited bandwidth for your in-demand business websites.
Tier 4 Data Center
We choose the best in every possible aspect when it comes to our web hosting services. All the dedicated servers we use for website hosting services are handpicked from our tier 4 data centers to render maximum availability to our hosting sites. These dedicated servers picked from our fault-tolerant data centers are run by redundant power supplies to provide instant backup power to the areas in the case of unexpected power outages.
100% Uptime
Don't let downtime ruin your website's reputation. Choose the Cyberwala' dedicated web hosting plans that guarantee uninterrupted uptime to all its hosting sites. We continuously monitor our hosting website characteristics and keep a check on the functioning of source server components to avoid any errors and failures that might affect the performance of the websites. We assure the best user experience with a guaranteed 100% uptime round the clock.
24/7 Tech Support
We believe that a perfect hosting environment is accomplished by fulfilling the users' requirements. By that, we mean providing 24*7 technical assistance and support whenever they need it. Cyberwala has employed a team of highly skilled professionals who dedicate their time and energy to resolve the doubts and issues users face while utilizing our dedicated hosting services. An instant response to your request is assured once users reach us through the mail, call, WhatsApp or live chat.