Description
Why limit your businesses with compromised hosting plans when you can fully get on board with unlimited dedicated hosting plans? A high-quality dedicated hosting gets your work done quickly, and there is no place other than Cyberwala that comes up with the best hosting services at desirable prices. Our industry-level servers have pre-installed AI tools for the comfort of our customers. By making use of servers equipped with high-end hardware and software applications, our hosting services offer the most satisfactory performance even at the busiest business hours. We adhere to the policy of providing top-notch performance to all kinds of businesses with guaranteed uptimes and efficient bandwidth. Cyberwala Use tier 4 data centers for improved functionality with top operating systems. We come up with various plans to support all sorts of businesses, and every plan intends to provide maximum security to all the websites and business applications. Contact us today to make the best use of an efficient, dedicated hosting service with cost-effective packages backed up by constant technical support throughout the year.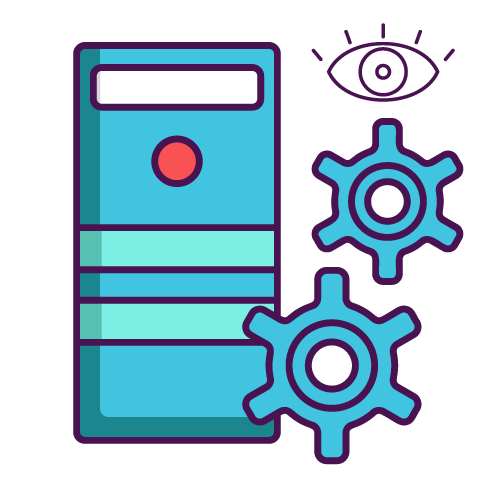 High End Hardware Availability
Any hosting plan would be useless without a systemized and powerful core. Cyberwala makes use of efficient software that is supported by high-end hardware components for optimum outputs. Our dedicated host servers are employed with the highest class memory, abundant storage and high-performance processors and are regularly monitored/maintained by our technical experts. Our reliable hosting services built on the foundation of high-end hardware provide a high-quality
Top Level Graphics
Cyberwala also supports top-level graphic applications that require better memory, storage and speeds for optimum performance. Graphic designers can confidently rely on our dedicated hosting services to constantly back up and restore their websites. Our hosting services offer support to high-quality designing applications and constantly monitor websites to deliver ideal uptime to keep your graphic websites available at any time of the day.
Best Performance at Low Price
Scale up your businesses with the highest performing dedicated hosting services. Cyberwala is the best provider that infuses maximum performance at low costs. Our AI dedicated hosting services are focused on providing optimum performance to run each and every tool and application at ideal speeds. We put the least prices on our dedicated hostings compared to other hosting merchants. We constantly monitor the performance levels to improve the smooth operation of workloads.
Ideal for Business
Our dedicated hosting services are ideal for all kinds of businesses, no matter how big or small the business is. All the hardware and software resources on the server are entirely confined to your business alone. They can handle AI tools such as Python, Rainbird, tensor flow, Ayasdi, MindMeld, Jupyter Notebook etc. virtually at the most favorable speeds. Better speeds give more productive outcomes, thereby increasing your returns.
100% Uptime Assurance
With Cyberwala, you don't have to worry about any downtimes that might affect the performance of your business sites. We guarantee a 100% uptime to the clients who utilize our dedicated hosting services. We continuously monitor the power supply and site speeds while making sure there are no server failures, application errors and storage failures to provide the best experience at all times with enhanced performance for our users.
Unlimited Bandwidth
We hate throttling as much as you do. So we provide unlimited bandwidth to all our customers at all times to support their business needs. No matter how much traffic your business sites have, how many downloads people do, how many complex files you work on and what computations you perform, we guarantee a maximum bandwidth without any limits for an uninterrupted flow of traffic on your network.
24/7 Tech Assistance
Cyberwala has a team of experienced technicians who are determined to help our customers with any of the issues related to dedicated hosting services. We quickly resolve the issues you come through without interrupting your business workflows. You can get in touch with us through live chat, call or WhatsApp and an immediate response are promised to each and every customer at all times of the day throughout the year.
Tier 4 Data Center
Cyberwala only prefers tier 4 data centers for the dedicated hosting services to provide our customers with fault-tolerant sites. Engineered with 2N+1 infrastructure, these data centers provide 99.99% availability at all times with maximum uptime. Users can perform critical workloads without any issues as the tier 4 data centers can handle heavy workloads to improve your business performance with continuous power supplies and cooling systems.