Description
Does your work involve testing demos of devices, creating machines or servers to test operating systems, etc.? Do you wish to set up or expand your virtual desktop infrastructure (VDI)? Microsoft's hardware virtualization technology called Hyper-V is the solution for you that allows you to build and run more than one virtual machine (VM) on the same hardware simultaneously as each VM runs in its own capacity and scope. Cyberwala offers exclusive and cost-effective dedicated Hyper V hosting packages, to add more flexibility to your business and allow big savings. With Hyper V hosting, you can easily give different people, services, or groups access to different systems. Our Hyper V servers and Hyper V services provide you with a better computing environment, security, and portability. A dedicated Hyper-V uses the Windows hypervisor on a physical processor with particular features. Our Hyper-V hosts ensure hardware-level redundancy for you and high performance for mission-critical applications. Our dedicated hypervisor servers are hosted in the enterprise-grade tier 4 data centers, enabling unlimited bandwidth and a 100% uptime for your business. In case of any issues, our technical support team is available 24/7 to assist you.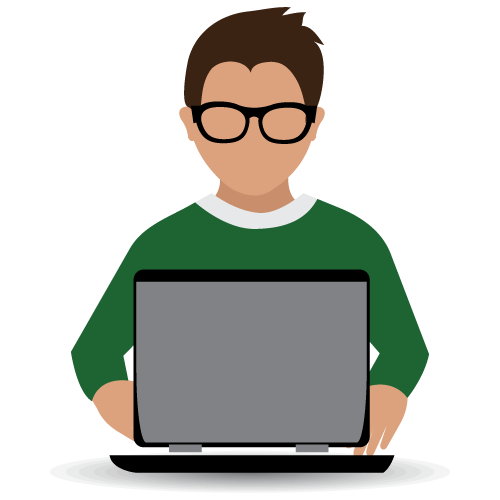 Complete Admin Access
You get complete admin access to the V servers through Remote Desktop Protocol (RDP). Root access gives you the flexibility to customize the assembly of applications as per your needs. Administrator rights allow you to install or remove applications, install updates, and change system settings.
Virtual Resource Allocation
With Hyper V Windows server, you can easily distribute your virtual pool of resources like RAM, CPU cores, storage, etc. by allocating them priority-wise among the different tasks and software running your business. Proper resource allocation in virtual infrastructure delivers consistent performance and cost benefits.
Hardware level Redundancy
You would not want when a Hyper-V virtual network or host fails, all the VMs running on it to fail too. Our Hyper V hosting service has provision for hardware-level redundancy so that in case a component fails, the entire system is not rendered non-functional.
High Performance For Critical Application
Our dedicated Hyper-V hosting gives you a virtual server as powerful as a dedicated server of the same power dimensions and allows you to use different operating systems. This, along with specified resource allocation, will deliver enhanced performance for your critical applications.
Tier 4 Data Center
Our servers for Hyper-V hosting are located in tier 4 data centers that are built with the most advanced infrastructure and network connectivity. This gives your Hyper-V VM the uninterrupted power and performance it needs for all your mission-critical workloads and software.
Unlimited Bandwidth
You get an advanced level of Hyper-V networking with our hosting service; we use the Hyper-V virtual switch to connect the VMs to both physical and virtual networks. Higher connectivity and speed of our network provide you unlimited bandwidth, without any restriction on use.
100% uptime Assurance
We assure you that with our dedicated Hyper-V hosting service, we provide 100% of uptime consistently. We, being the most competitive in the market, follow the latest industry standards and offer the highest uptime with SLA to give you a convenient Hyper-V hosting experience.
24/7 Tech Support
Along with the Hyper-V dedicated hosting solution, we also provide 24/7 technical assistance from our experienced engineers. You can contact them anytime through a phone call, email, or live chat for any of your queries or issues pertaining to your VM or our hosting service.