Description
Are you planning to publish your website on the internet? Does your business website need a managed dedicated server (DS) service for web hosting? We, at Cyberwala offer high performing dedicated servers for web hosting that are fully managed by us so that you just concentrate on your business. We lease you a DS managed domain as we manage it ourselves completely; we control the web server, regulate hardware and software maintenance, monitor activities, provide security and take care of the backups. If you are looking for a powerful server that is highly available for critical workloads and applications, need deep server control and access and flexibility in server configurations, our dedicated server hosting is the solution for you. Our powerful DS gives you dedicated resources to securely run the sites and applications where uptime and network latency matter. Don't worry if you do not have the time or administration skills to manage DS hosting, we manage all of it for you. You get full root access, pre-in installed plugins, a managed domain, assured 100% uptime, unlimited bandwidth, free account migration, and technical support with our cost-effective managed hosting service.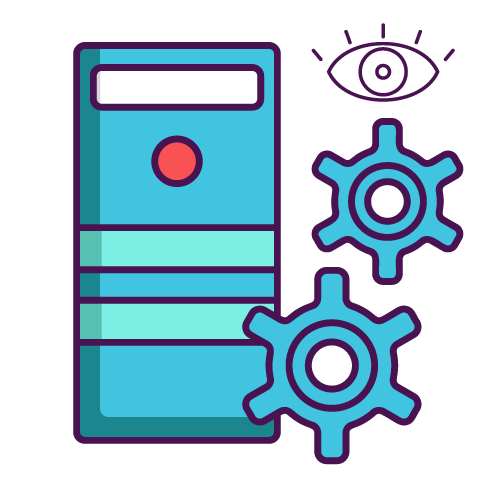 High performance
With our DS for web hosting, you get to utilize the best resources like RAM, CPU power, storage capacity RAID options, and network connectivity. The Top-quality, redundancy, and performance of these resources give the server a higher availability and speedier throughput.
Full root access
We give you full root access for an ultimate control over your server. The root user can do much more on the server than the regular user; he can perform numerous tasks like Install and configure server-wide applications and edit any files on the server.
Instant Server provisioning
For us, your website and business are the most important. Without any delays, we get your server ready and completely set up to give a boost to your website performance. With us, get your server deployed in minutes, no longer than that!
Free account migration
We provide free account migration support to help you transfer your data from the source account to the destination account. No more manual migrations! With our fully managed DS hosting — you get fully-managed migrations, upgrades, etc. completely handled by our experts.
Budget Friendly
We can guarantee that our DS service for web hosting is the most budget-friendly in the market, with the lowest all-inclusive hosting fee. We make sure that you get the best combination of high quality and low cost for your greater satisfaction and improved business.
Pre installed plugins
Your server comes with pre-installed plugins to improve the functionality of your website. They help in better handling of important tasks like security and caching. Plugins are add-ons that allow you to add features to your site easily by enabling customization.
Firewall Security
We monitor your server network 24/7 and provide it with advanced security features like firewall, WAP, IDS and IPS. We make sure that your dedicated IP is fully protected from any malware, virus attacks or any kind of cyber threats by preventing them.
100% uptime Guarantee
Our assured server and network uptime guarantee are included in our SLA. We provide you with a guaranteed 100% uptime which means that our high performing servers and all the network constituents are always available in all of our data centers.
Unlimited Bandwidth
We provide high-speed, unlimited bandwidth in our Windows and Linux dedicated servers to ensure constant productivity for your site's traffic. We do not put any limits on any service or content that you run on the DS. We deliver unmetered and unlimited bandwidth.
Free Technical Assistance
We not only manage and maintain servers, but we also offer 24/7 free technical support for the infrastructure and applications so that you focus only on your website and business. Our DS hosting engineers are always available to support you regarding any queries or issues.