Description
Whether you are owning a business or an enterprise firm, whether you are an application developer or a full-time blogger, Cyberwala has a great solution for your application hosting needs. Take complete advantage of the best-dedicated hosting service that promises high security, greater flexibility and availability for your business applications and websites. Web development apps, email management, database applications, content management apps etc can be provided to our users at exceptionally high data speeds with high uptimes. Built on tier 4 data centers that are engineered with high end servers, our dedicated hosting services deliver unmatched performance without any throttling. As one of the highest hosting providers, Cyberwala come up with customized plans for the sake of our customers at the best prices in the market. Our best hosting services support both windows and Linux operating systems alongside enabling easy access to cPanel modules. Our completely optimized hosting services with enhanced security will be the best cost-effective solution that can easily handle your high traffic and complex workloads. Get in touch with us to join our application hosting plans and make the best use of our constant technical support.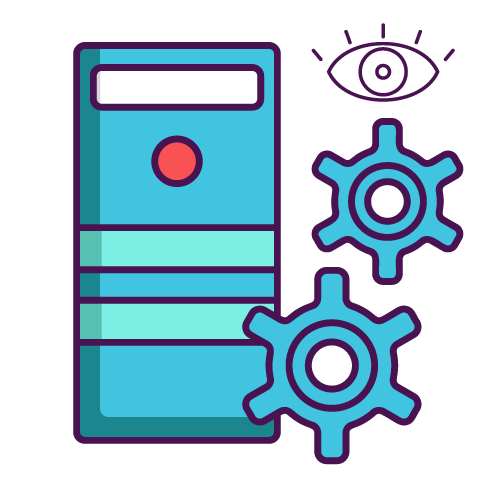 Enhanced Flexibility
Scale up your application usage whenever your business demands. Cyberwala extend dedicated server hosting services for your business, e-commerce, blogging and enterprise applications, built with high quality scalable components to deliver enhanced flexibility. We provide users with advanced tools and features alongside high storage and memory that aid in customizing their applications. Depending upon the hosting plan you choose, you can expand your site features without compromising on its performance.
Easy to Use Control Panel
Even if you are not familiar with the technical approach, you have nothing to worry about handling various cPanel moules. Our application hosting services allows users to easily access multiple modules that include files, databases, web applications, domains, security, metrics and many more. Users can create and manage websites and domains within just a few clicks. cPanel provides A-Z information regarding referrer and error logs, web based file manager and real time updates about all your applications.
Highly Secure
Rely on Cyberwala to shield your applications and websites from various internet threats and attacks. Our highly secure hosting services make use of high end servers that are protected by firewalls to filter any trojans and malwares that might try to affect your business websites. We constantly monitor the sites to provide exceptional performance for our users. We make sure to block the unnecessary traffic to provide secure and easy functioning of your web applications and hosting accounts.
Unmetered Bandwidth
A successful business implies more traffic to your website. This requires greater bandwidth and frequencies for your site. At Cyberwala, we provide unmetered bandwidth for all our users which is highly beneficial to scaling businesses. This unmetered bandwidth allows you to expand your business, balancing both the traffic and bandwidths without any additional fee. On top of that, you can enjoy smooth and enhanced performance while offering flexibility to all your applications.
Tier 4 DC
Better performance only comes from better foundations. Every server we use for dedicated application hosting is chosen from the tier 4 data centers. These data centers show great tolerance to any component failures. They are engineered with the best server components and finest infrastructure to allow successful functioning and availability to the hosted sites with highest performance and efficiency. It helps users to run their applications simultaneously with the help of its multiple distribution paths.
100% Uptime
Powered by redundant and high capacity data centers, the dedicated servers offer 100% uptime to all our application hosting websites. We make sure that there are no security issues or component and application failures that might result in website interruptions. By continuously monitoring performance, site speed and power levels, we guarantee an unmatched uptime with enhanced performance to our websites at all times throughout the year.
24/7 Remote Tech Support
If you have any questions or concerns regarding the application hosting services Cyberwala offer, you can get in touch with the expert team via live chat, mail, call or whatsapp for a guaranteed immediate response. This expert team is filled with professionals who have hands-on experience on hosting services and will resolve your issues within no time. We provide 24*7 remote technical support for the comfort of our users.