Description
Do you want the control over who has access to the proprietary or confidential information about your users and IT resources within your organization? Do you want to gain advantages of domain services (DS) in the Windows server for Active Directory (AD)? Then your destination should be Cyberwala. We offer Windows servers for Microsoft's AD DS that at core allows the users to create a centralized and scalable Windows network. We not only provide AD domain service but also managed active directory services and managed service accounts. ADDS is the foundation of every single Windows domain network. It keeps the information about all members of the domain like users and devices, verifies their identities, and determines their access rights. We provide you with the domain controller for running AD DS with our Windows server. Our AD service facilitates the validation and authorization of member users and resources within your AD domain. It also provides for security certificates, rights management, Single Sign-On (SSO), and Lightweight Directory Access Protocol (LDAP). Get started with our AD service and safely connect your active directory users to their IT resources. It brings along assured high uptime, cost-efficiency, unmetered bandwidth, and free migration and customer support for you.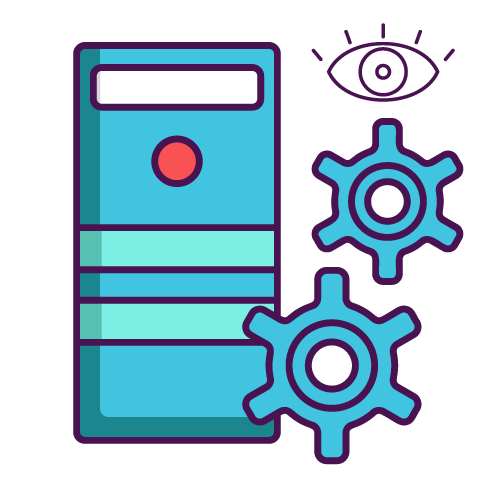 Free Migration Support
Our AD domain service includes free migration support to allow the conversion of domain-bound accounts to local user accounts when you remove a Windows machine from an AD domain and before you leave the domain. We help you in managing the migrated accounts successfully.
Easy to Manage AD Users
With our AD DS, IT administrators can create and manage users, allow them to change their passwords and obtain IT resources, control different groups simultaneously, and enforce software updates and security settings. Without an AD, managing the AD users is a challenging task for IT admins.
Cost Effectiveness
Our dedicated Windows server for AD is a cost-effective solution. You do not need to spend on the AD infrastructure, redundancy, or load balancing. Our service takes care of all this and provides you the desired resource use, least response time, and enhanced throughput.
Secure IT Environment
We provide an adequately secured IT environment and infrastructure for our AD servers in terms of the physical security and secure configuration of domain controllers and their operating systems. Security is our top priority and that is what we deliver.
Reliable for Auditing and Compliance
Our AD DS server is highly reliable for auditing and compliance purposes which are very much required to identify and prevent any security breaches or threats. It enables implementation of configuration management, evaluation of settings with each new version, and review of compliance routinely.
Assured 100% Uptime
Your AD will be available and operational without any disruption with our assured 100% uptime. Our Windows servers are located in the highly advanced data centers having the best quality of infrastructure and network connectivity. So, your AD network is always up and running.
Unmetered Bandwidth
Our AD DS service gives you unlimited bandwidth that is unmetered. We do not put any restrictions on your bandwidth use. There are no monthly caps or the like. We do not even charge anything extra for your high bandwidth usage.
Free Customer Support
We are committed to delivering top-class service as well as a satisfaction to our customers. We take care of your requirements even after-sales. Our expert team is available to provide you with free customer support anytime. Just contact us for any queries or issues you have.