Description
The Dell EMC PowerEdge R610 Server is a Perfect Choice for the present day businesses. This server is designed to maintain high performance. It provides all the stuff like System Management and Energy Efficiency along with virtualization which is very crucial for an ever-expanding organization. This Eleventh Generation Server is compatible with two Intel Xeon 5500/5600 Quad or Hexa core processors. Maintenance is made easy due to its Clutter-Free design. It has a USB port and an LCD screen can be attached at the Front portion for ease of access. The layout of Dell PowerEdge R610 Server components and the provision for Power Supply helps in easy installation. It can be easily redeployed anywhere in future depending upon your requirement.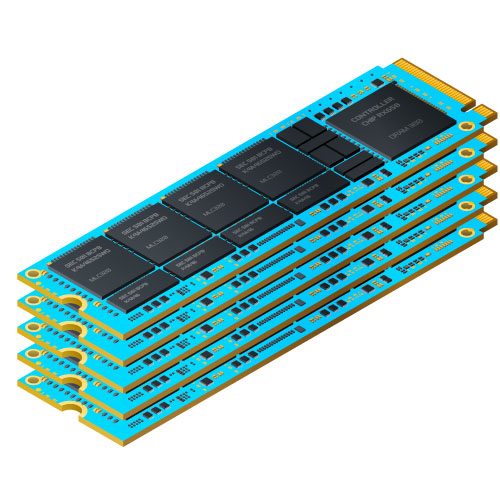 Supports DDR3 Memory Modules
Dell EMC PowerEdge R610 Server features 12 DIMM Slots that Support DDR3 Memory Modules. The transfer will occur at the rate of 1333MT/s. Suppose if you use 16GB memory modules in a two-processor configuration, we can install up to 192GB of Memory with each DIMM having a maximum capacity of 16GB RAM and minimum of 1GB RAM on the Dell R610 Rack Server that suits best for large projects. A system with minimal configuration would require only 1GB memory module. Remember that only half of the total slots will be available if only one processor is installed. In this Server you can avail 8*16GB Memory that could reduce workloads and increase your Productivity
Secured Data with Best Storage Capacity
This Dell EMC PowerEdge R610 Server is able to withhold six 2.5 inch drives, its maximum storage capacity is 3*1.2TB. There is a freedom to choose both External and Internal RAID card controllers for obtaining maximum performance. Never worry about Data Safety, Refurbished Dell PowerEdge R610 Server comes with PERC H700 controller that is optional but well supported by 512MB Battery-Backed cache providing additional RAID options to take care of your data during Power Failures. 3.6TB Disk space is ample for small businesses keeping all the data in one place.
Supports Intel Xeon 5500 or 5600 Processor Series
The Intel 5520 chipset supports up to two Intel Xeon 5500 or 5600 Processors with 6, 4, or 2 cores each depending up on the CPU you choose. Redundant 502W hot-plug PSU or redundant 717W hot-plug high-output PSUs supplies power to Dell PowerEdge R610 server. The Dell R610 server is compatible with Intel Xeon E5504, L5630, X5670, X5675, X5680, L5640, and X5650 processors of the Intel Xeon Family. This Server works very well for organizations looking for dense and highly available Dual-core processors at a good price.
Simplified IT Management
Similar to other PowerEdge Servers from this giant maker, simplified management is clubbed with embedded OpenManage to make on-site management easier than before. All these additional setups allows you to monitor the server from any location. Optional iDRAC Express which grants access for many more management tools is available with the purchase of license key. Update, configure and diagnose errors using the life cycle controller.
Free Instant Shipping
Customers love Free Shipping and we deliver Dell PowerEdge R610 Server for Free of Cost to any location in India. Customers living in cities like Mumbai, Hyderabad, Kolkata, and Bangalore will receive the Server within two to three days after purchasing it from Cyberwala. We try our level best to Ship this Server in Quickest time.
Approved 3 Years Warranty
Cyberwala stands behind its customers; we will be with buyers even after selling the Server. We offer Three Years warranty on Dell PowerEdge R610 server. Any hardware or accessories repairs or replacements during the warranty period will be done by us for free of cost. You can mail us or chat with our executive if there are any queries regarding the warranty.