Description
The all-new two-socket powerful and reliable T430 tower server delivers magnificent performance, has exceptional memory expandability capabilities and is suits quite well for office environments. Purchase the brand new T430 server from Cyberwala for the best buy price, get 3-year risk-free warranty services, round the clock efficient support and instant delivery to any location in India.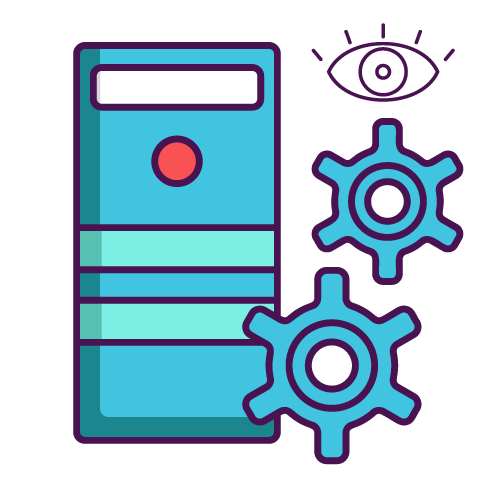 Experience Any Multimedia Task flawlessly :
Experience the best quality of multimedia by investing on T430 tower server. You can perform any multimedia tasks such as video editing, music creation, 3D modelling, etc. with our any disruption. It is the perfect server for civil engineers and graphic designers.
Powered by E5-2600 V4 CPU Family :
With the power T430 tower servers, the users can experience the outstanding performance and energy efficiency of up to 2 Intel Xeon E5-2600 family processors and Intel C610 series chipset. This latest family of processors are packed with a wide range of features that enhance performance, security, and virtualization. These processors not only boost the performance but also possess new innovative capabilities such as Intel's cache, automatically enable optimal load balancing in virtualized environments and enhance scheduling and migration. .
Expandable Memory for Performance Enhancement :
The Dell T430 tower server has plenty of space for memory expansion that helps to meet the growing business needs. In such cases, the memory expansion can result in performance enhancement. It comes with a maximum of 384GB with 12 DIMM slots, each having the maximum capacity of 32GB DDR4 RAM. .
Efficiency & Versatility :
The T430 tower server is an efficient and versatile server that is a perfect fit for a wide range of office workloads including collaboration, productivity applications, emails, messaging file, file sharing, and web hosting. The T430 server can adapt to the changing workloads demands with a virtualization-ready platform. It is an expandable, reliable and quantum server that can operate non-disruptively in any office environment. .
Double Data Throughput with I/O Capabilities
The T430 tower server features 12 DIMM slots, supporting the latest DVR for memory and six PCIe Gen3 I/O slots (4 x PCIe 3.0, 2 x PCIe 2.0) which deliver double the data throughput compared to the previous generation of Dell servers. .
Step By Step Ordering Guidance :
We at Cyberwala give detailed guidance about the specifications you want to invest on by knowing your business requirements. We help you configure the server that coincides with the business needs. We also discuss and guide you through the entire process of purchasing the server through our website. .
Quick Dispatch from Cyberwala
Cyberwala is known for its on-time delivery service, and all our customers are greatly satisfied by our services. We deliver your ordered product within 2-3 days from the date the order is confirmed, and we ship the server across various locations in India and to every corner of the city. Purchase from Cyberwala and enjoy accurate and on-time services. .
Free Installation Support :
On purchasing the T430 server from Cyberwala, you do not have to call up a technician for the installation and pour in some handful of money to him. Instead, we at Cyberwala provide free installation support. As soon as the server arrives at your location, our support team will be there to install the system. .
3 Yrs. Warranty :
On purchasing Dell T430 server from Cyberwala, you get 3-year warranty service. The warranty service applies to the hardware and software of the server. In case of any failure, you can contact us, and we will provide you with the appropriate support for free under the warranty period .