Description
Are you looking to buy a dependable tower server that can run your day-to-day IT workloads? The Dell PowerEdge T410 tower server has a purposeful and compact design offering improved performance but easy operations. It makes server management simple with Dell Management Console (DMC), Dell OpenManage, and Dell Lifecycle Controller. It has support for up to two strong Intel Xeon processors and has a huge storage capacity to handle large amounts of business data. It can support various internal and external RAID controller cards which help to manage storage drives and their performance effectively. This tower server is highly energy-efficient and can provide you with a significant reduction in energy costs.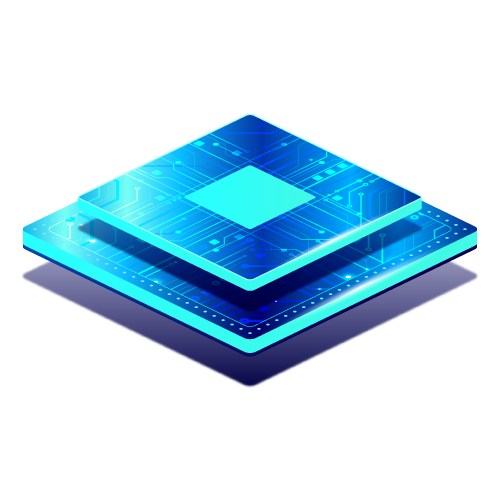 Compact Tower Server with a Purposeful Design
The Dell PowerEdge T410 server has a really dense design through which it can be deployed in environments with space constraints. The power supplies and interface ports in this server are purposefully placed to allow easy redeployment and installation. Metallic storage drive carriers along with a structured cabling system provide better airflow.
Dual-socket Performance with Intel Xeon Processors
With up to two sockets that can hold processors from the Intel Xeon 5500 and 5600 series, this tower server offers enhanced performance for a wide variety of data-intensive business applications. It can accept 4-core or 6-core processor configurations.
Technologies at System Level for Energy Efficiency
Innovative technology is provided at the core system level which boosts the energy efficiency of the Dell T410 server. Energy smart components help to reduce power usage without affecting performance. Power management capabilities like power budgeting, power capping, power inventory, and energy-smart power supply units provide energy cost savings.
Excellent Storage Capacity
The Dell PowerEdge T410 tower server can accommodate a maximum of six 2.5-inch SATA, SAS, and SSD drives or six 3.5-inch SATA, SAS, and nearline SAS drive. This tower server can have a maximum internal storage of 18TB and is really capable of fulfilling the growing storage requirements of various businesses.
Internal and External RAID Controllers
The Dell T410 Server supports PERC H700(6Gb/s), PERC H200(6Gb/s), and PERC 6/i Internal RAID Controllers, and PERC H800(6Gb/s) and PERC 6/E External Raid Controllers. RAID controller cards help to improve the performance of storage drives and solid-state drives and create data redundancy.
Simplified Systems and Remote Management
Dell OpenManage provides several management tools with which admins can monitor, manage, update and deploy this server remotely. DMC helps to simplify server operations and provide stability to the server. With built-in BIOS and firmware update and rollback, driver installations, and diagnostics, Dell Lifecycle Controller makes operating system deployment simple.