Description
The Refurbished Dell PowerEdge R520 Rack Server is a Powerful 2-Socket Server that delivers balanced Performance and gives Space for Storage Expandability for Data-Accelerated Applications. This Server is the Best value for Money as it has room for Power Performance, Great Storage, Memory, and customization. Buy Refurbished Dell PowerEdge R520 Rack Server from Cyberwala for the best buy price and we also provide 24/7 support, Instant Shipping and 90 Days Assured Warranty from Cyberwala.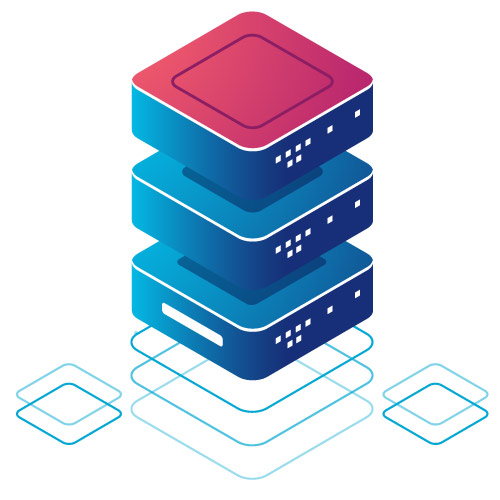 Value for Money 2U Rack Server
The Refurbished Dell R520 Rack Server is the Best value for Money Because this 2-Socket 2U Rack Server delivers an excellent balance of Processing Power, Storage Capacity and Redundancy. This Server is designed and optimized to run a wide range of Applications. Investing on Dell R520 server can never go in vain. Purchase from Cyberwala today and get some additional benefits.
Quick Power Performance
The Used Dell R520 Server can come with 12 DIMM Slots and each one of them is capable of handling the maximum 32GB DDR3 Memory Card. It sums the Total Memory Power to 384GB which is Massive. You can start with the Few Memory Card filling with some DIMM Slots and can upgrade Later on as per your Requirement. This will give you Better Performance and also save you money from investing in Another Machine.
Ideal Server for Graphic Intense Start-ups and SMEs
The Refurbished Dell PowerEdge R520 Rack Server is generally optimized to run core applications on a wider range such as Small And Medium Mail Server, Web Server, Database Server etc. This Server is Highly Appealing to start-ups and SMEs and also to larger businesses and organizations. You can start your Business Powered by Cyberwala's with a used Dell PowerEdge R520 server and boost your way to success.
Support for Intel Xeon E5 2400 Processor Family
Refurbished Dell PowerEdge R520 Rack Server comes with a pair of Intel Xeon E5-2400 Series CPUs which includes Intel Xeon E5-2428L, E5-2448L, E5-2418L, clocked at 2.2 GHz with 20MB of L3 Cache having 8 Cores at Max. The Intel Xeon E5-2400 Series of processors is the Next Generation of 64-bit, Multi-core processors built on 32-Nanometer process Technology. Now run Multiple Processes at the same time with the power of the E5-2400 processor family.
Adequate Storage Scalability
When it comes to Storage, the Second Hand Dell R520 server gives its room for Scalability to a larger extent. It has chassis with fittings for 4 to 8 Hard Disks, and 2 Front-Mounted Hot-swappable bays. These Servers can accommodate 3.5-inch drives with SATA, SAS and SSD Disks Wired to RAID controllers. You get a max of 32TB of internal storage which is ideal for Startups and SMEs that want to keep Data consolidated in one place and save money on External Data Storage.
Server Customized on Demand
We at Cyberwala customize and configure the Refurbished Dell R520 Server based on your business requirement. We have highly qualified technicians who can build your Server exactly to match your need. Customize the RAM size, Memory, RAID card, Processor, Heat Sink, etc. depending upon your budget and requirement.
Instant Shipping in India
Customer Satisfaction is what we care for. Therefore, to live up to it, we at Cyberwala Ship your product as soon as possible i.e. within 2-3 business days. Shipping is available across India i.e. Hyderabad, Chennai, Bangalore, Pune, Mumbai, Delhi etc. And it our sole responsibility to deliver the product right to your Doorstep Safe and Secure.
Round The Clock Support Available
Our support will be available 24/7. Cyberwala is best known for its on-time support services in recent times. From Server installation, Updates, and patching to Server Security Services Cyberwala will always be on its tip to give the right response and solution. You can reach out for support via a text box, email, or phone call.
90 Days Cyberwala Assured Warranty
The Used Dell R520 server comes with 90 Days on-site warranty. The entire server comes with the warranty i.e., any server part or component can be claimed for replacement under the warranty period. We provide an immediate replacement as soon as it is brought to our notice. We at Cyberwala do not delay the support service.