Description
Are you looking for a High-End Workstation that can Deliver Phenomenal Performance and comes under your IT Budget?? Then there is no need to look further as the Dell Precision T5500 Workstation is a Package of Flexible, High-Memory, Storage, and Intelligent Power Management to deliver an ideal solution for your Business Application Needs. Purchase this Refurbished Dell Precision T5500 Workstation from Cyberwala for the Best Market price.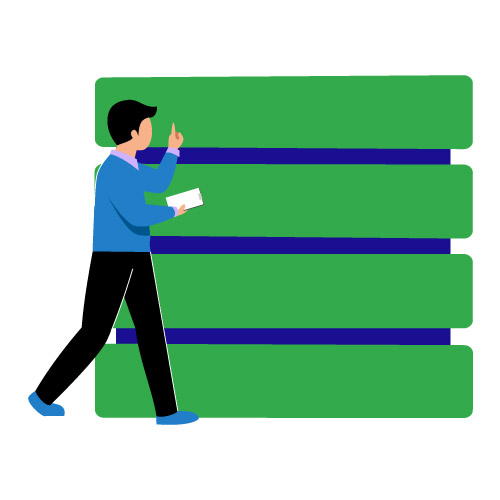 Compact Yet Versatile
The Dell Precision T5500 Workstation delivers outstanding performance in its compact chassis, and gives the power to go through the complex tasks by completing them 2X times Faster than the Previous Generations. This Refurbished Dell Precision T5500 Workstation is Reliable and Scalable in any Business environment and Best Suited for the businesses where space is at a premium.
Save Money with Refurb Servers
Investing in a Used Dell T5500 Workstation will not only save your IT investments but also deliver 2X Better Performance than you ever thought a Refurb one would ever perform. You not only save your money on the Server Costs but also on lot more as we at Cyberwala provide Free Installation Support and 3-Months Assured Warranty Services.
High-Performance Graphic Computing
The Refurbished Dell T5500 Workstation supports Graphics Card ranging from NVIDIA Quadro NVS 295 to FX Series GPUs on up to the powerful Quadro 5000 as well as Support for TESLA Card like the NVIDIA C1060 GPU. These Graphics Card supported for these Workstations can run professional Computer-Aided Design (CAD), Digital Content Creation (DCC), and Computer-Generated Imagery (CGI) Applications. Best Suitable for the businesses in craving for Best Performance to deliver for Graphic-Intensive Workloads.
Boosted By Intel Xeon 5600 CPUs Family
The Refurbished Dell Precision T5500 Workstation is compatible with the All-New Intel Xeon 5600 Processors Family. This Series of Processors have the ability to optimize performance to reach the Business and Application needs automatically. It has the Power to Automate Energy Efficiency that gives Energy usage to the Workload to Achieve High Performance and reduce operational costs. Intel Xeon X5680, X5670, E5630, L5609, etc. are a few of the processors compatible with this Server.
Good Storage for SOHO
The Used Dell T5500 Workstation has got a Great Storage System. It is highly Considerable for Memory-Intensive Applications of Small, Medium, and Large Enterprises. It can deliver Exceptional Performance with the support of an Integrated Memory Controller on the Processor, a Multi-level Shared Cache, and 3 Dedicated Channel High-Speed Memory Architecture. There are 2 PCIe x16 Graphics Slots available that give Outstanding Graphics Performance. SATA 3.0 GB/s Controller that can be used to manage your Hard Drives, PERC 6 3.0 GB/S can be used to support SAS Drives and different RAID levels and supports a maximum of 6 TB of Storage.
Scalable Memory Options
In a compact chassis, the Refurbished Dell T5500 Workstation gives direction for outstanding Scalability options. The Memory can be scaled up to 72GB DDR3 Memory with the Additional registered DIMM slots up to 9. Its innovative design is Flexible and adaptable giving you a Highly Scalable, Cost-Effective Performance Capability that can level up and change the speed at which you work Earlier. Dell T5600 is a new trend that lets you know more. Coming to the final word, the number of Memory Options is enormous in Dell PERC drives.
ISV Application Certified
The Second Hand Dell T5500 Workstation comes with ISV certification that can help to ensure optimized performance in Highly Demanding Workstation Environments. To ensure access to the latest productivity-enhancing Technology Solutions, the Dell Server will continue to maintain Strong Relationships with ISV Application Developers to provide continuous progressive optimization and the support that is needed.
Ask for Quote
Cyberwala provides Free Quotations for your Refurbished Dell Precision T5500 Workstation. This service is offered by us so that you, our valued customer, have absolute control over your investment. We will provide a Free Detailed Quotation so that the Server is configured precisely according to your needs and you spend with 100% awareness and confidence.
Free Installation Support
Cyberwala provides Free Installation support for this Refurbished Dell Precision T5500 Workstation. We understand that as a Business Person, you might not have the technical know-how to install the Server and understand its functioning. Instead of hiring another technician, you can avail our installation support services. We will ensure that your Server is set to perfection.
90 Days Warranty
Our 3 Months Warranty on Second Hand Dell T5500 Workstation is the key to assuring that we value our customer's trust in us. You can Claim help regarding Any Server issues under this Warranty Period. For any kind of Server Part Failure, we will replace that part during the valid Warranty period of 90 days