Description
Do you want to have a robust workstation that supports the latest technologies? Are you into the graphic designing business or want to learn graphic design and create applications? Then HP Z440 is the workstation that meets your requirement. When checked with the HP Z440 specs, large memory, sufficient storage space with different options, powerful CPUs, other graphics cards, up to eight displays are supported. You can maximize the performance of the system and increase your business productivity eventually with all the latest technologies and drivers installed. The workflows related to different graphical applications can be managed effectively. This ISV-certified workstation is suitable for professionals like Engineers, Architects, etc. and even for students who are interested in learning all about graphics and their related applications. At Cyberwala, we sell both custom-configured and pre-configured workstations. You can contact us and describe your business needs. Our pre-sales team will get back to you in a few hours with all the details and provide a free quote too. Purchase HP Z440 from us and experience high-end performance along with the benefits of free 24/7 support, doorstep delivery, and one-year warranty.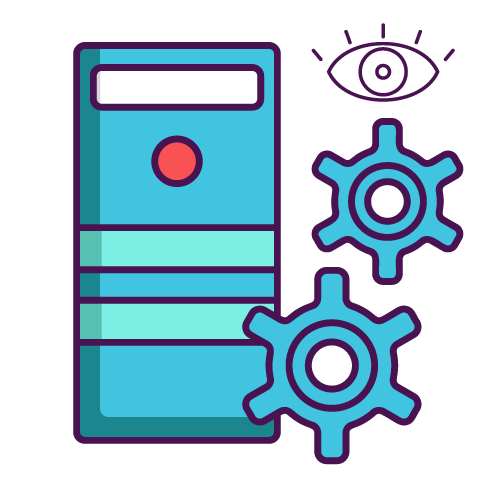 Suitable and Budget friendly for start-ups
If you are going to start a graphic designing business or want to learn graphic design, then this refurbished HP workstation is the one for you. The HP Z440 workstation price is reasonable and comes with the amazing features. You can render large and lengthy videos in a short span, create and edit videos, and handle your business-related data sets efficiently.
Powerful Multi core processor
For a high-performing workstation, powerful processors are required. These processors boost the functioning and improve the overall output of the workstation. The HP Z440 workstation supports Intel Xeon E5 1600 V3, E5 2600 V3, E5 2600 V4, and E5 1600 V4 family processors like Intel Xeon E5-2637 V4, Intel Xeon E5-1603 V3, etc. and can have up to eight cores. Thus, the HP workstation, with such processors on board, can offer enough power to manage your workloads.
Huge Storage to save files
The HP Z440 workstation offers maximum storage of 4TB. It also supports various storage options like SAS, SATA, SSDs, SATA SE SSDs (self-encrypting solid-state drives), SATA SSHDs, PCIe SSDs, and PCIe SED SSDs. There is a provision for additional storage too wherein 15-in-1 media card reader, or HP DX115 Removable HDD Frame can be installed which are totally optional. With different storage options in Z440 workstation, you can meet all your storage challenges.
High end Memory to run Apps
With a maximum memory of 256GB DDR4 type ECC (Error-correcting code) registered SDRAM (Synchronous Dynamic Random Access Memory), eight DIMM slots, and rate of transfer up to 2400 MT/s, you can render videos, carry out your memory-intensive tasks efficiently. The HP Z440 workstation, with the high-speed DDR4 standard memory and bandwidth memory of up to 16GB, improves the functioning of applications thereby enhancing the overall performance of the system.
Excellent graphical capability
If you are concerned about buying the refurbished server online, feel free to contact us. Our representatives would get in touch and offer you a free demo. We configure the server understanding your business requirements. Also, we will provide a free quote based on the configuration chosen. So, at Cyberwala, you can buy the server of your choice that meets your business demands and have a free demo.
Configuration as per needs
If you want to have your server delivered within 2-3 business days, then purchase from Cyberwala. We offer safe and quick doorstep delivery. We ship our products not only to major cities like Hyderabad, Chennai, Coimbatore, Bengaluru, Jaipur, Ahmedabad, Pune, Noida, Gurgaon, etc. but also to remote parts across the country. Sit at the comfort of your home or office, order your server today and enjoy fast delivery.
Secure Delivery at your Doorstep
We, at Cyberwala, provide 24/7 support. Our expert team will offer assistance at any time of the hour. If you have any issues with regards to placing a new order, billing and payment, delivery, installation, performance, etc, reach out to us immediately. We offer instant support. If there is any issue with the Operating system or any other software application, remote assistance will be provided.
1-year warranty
The refurbished servers at Cyberwala come with a one-year warranty. We assure you that the servers are defect-free and deliver ultimate performance. If you face any issue with the hardware parts of the server within 90 days from the date of purchase, contact us immediately. We will either restore it back to the normal working condition or arrange a replacement at no extra cost.