Description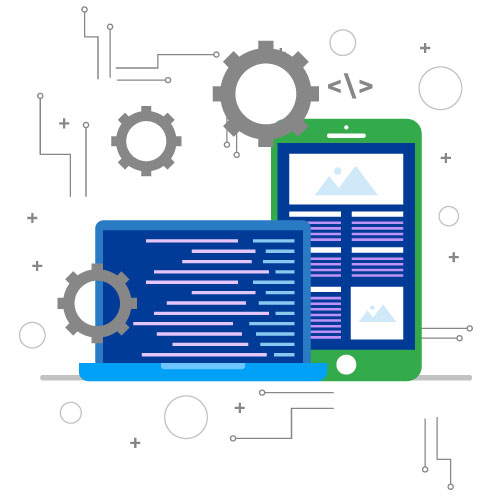 Evolution of Productivity Workstation
The Dell Precision T7810 workstation spells a new generation of workstations that promise improved productivity, better efficiency and stronger performance. Multi-tasking with ease through multi-cores and frequencies, handling large databases, improvement in performance, a wide choice of graphical cards are just a few ways this new and improved workstation will help add wings to your ideas. Buy this machine from Cyberwala at the best prices, with free tech assistance and 90 days warranty
Graphic Workload Oriented
Graphic Workload-Oriented for Dell T7810 Workstation, providing support for 2 PCIe x 16 second and third generation cards. There are a variety of options to choose from based on the quality of output your organization requires. For entry-level 3D cards, options include AMD FirePro W2100, NVIDIA Quadro K420, and AMD FirePro W4100. For mid-level 3D cards, you can choose from AMD FirePro W7100, AMD FirePro W5100, NVIDIA Quadro K2200, NVIDIA Quadro M4000, and NVIDIA Quadro M2000.
Better Apps Execution
The Dell T7810 has been configured in such a way that the execution of applications becomes easier and better. With Intel Trusted Execution Technology, you are protected against any emerging threats from BIOS, hypervisor attacks, malware, firmware attacks, and more. This helps in the effective and smooth functioning of the applications. Dell Precision Optimizer is another feature that helps harness the full potential of your applications by optimizing the speeds at which they are run.
Ability to Multi-Thread Tasking
The Dell Precision T7810 workstation comes equipped with Intel Xeon E5-2600 v4 series that are capable of handling multi-threaded applications effortlessly. This workstation can have up to two processors with 22 cores each. The E5-2699V4, for instance, is the peak processor in this series with 55MB cache memory, 2.2GHz and 22 cores. For those looking for smaller capacity in their processors, the E5-2660V4 is also a great choice with its 35MB cache, 2GHz, and 14 cores.
Impressive Storage Flexibility
The T7810 has impressive flexibility in its storage. It can accommodate up to four M.2 PCIe SSDs, three 3.5" SATA or four 2.5" SATA/ SAS drives. Using the M.2 PCIe SSD drives, maximum storage capacity reaches 4TB. Maximum storage capacity using 2.5" SATA SSD is 4TB drives and 1.6 TB using SAS SSD. The 2.5" SATA SSD running at 7200 RPM also has a 4*512GB of maximum storage capacity.
Memory Error Correction technology
This workstation has memory error correction technology which helps in the efficient functioning of your system. With 4 DIMM channels per processor, the maximum memory capacity is 256GB 2400MHz DDR4 memory. Using Dell's Exclusive Reliable Memory Technology, practically all memory errors are eliminated such that your system has more stability. Moreover, this workstation comes with ISV certification, which is proof that the hardware and software run perfectly smoothly and in sync with each other.
Quick Quotation Submitted
Cyberwala provides a quick quotation for the Dell T7810. This quotation will comprehensively list out the price offered by Cyberwala on every single component of the station. This serves two purposes- firstly, it will help you gauge your investment, and secondly, it will also help you to have complete confidence in it.
Lowest Price Guaranteed
Cyberwala promises the lowest price on this Dell T7810 workstation. You can check for yourself and compare the prices listed out by various other competitors. Cyberwala provides the lowest prices than others because we source our equipment directly from the OEM in bulk quantities. This helps us give you this wonderful workstation at the best prices.
Delivered Anywhere in India
Cyberwala delivers the T7810 workstation anywhere across the country, no matter which tier city you live in. This facility is provided with other features, such as secure, multi-layer packaging instant dispatch and prompt delivery. You can be absolutely confident that your order will reach your doorstep on the promised date.
Qualified Technical Assistance
Cyberwala provides qualified technical assistance for the Dell Precision T7810 Workstation. This qualified technical assistance is here to help you with any problems that you face with your workstation or clear any doubts that you have with regard to it. Remote assistance, as well as installation support, is provided. You can contact us via live chat, email or phone number at any hour of the day.
Complete 3 Years Warranty
Cyberwala provides the best-in-class warranty for the Dell Precision T7810 workstation. This warranty is the longest provided by any seller, and we are proud to offer this to you. This window period comprehensively covers any issue that you face with your workstation so that your machine comes back to you good as new.