Description
Do you want to have a robust workstation that supports the latest technologies? Are you into the graphic designing business or want to learn graphic design and create applications? Then HP Z440 is the workstation that meets your requirement. When checked with the HP Z440 specs, large memory, sufficient storage space with different options, powerful CPUs, other graphics cards, and up to eight displays are supported. You can maximize the performance of the system and increase your business productivity eventually with all the latest technologies and drivers installed. The workflows related to different graphical applications can be managed effectively. This ISV-certified workstation is suitable for professionals like Engineers, Architects, etc, and even for students who are interested in learning all about graphics and their related applications. At Cyberwala, we sell both custom-configured and pre-configured workstations. You can contact us and describe your business needs. Our pre-sales team will get back to you in a few hours with all the details and provide a free quote too. Purchase HP Z440 from us and experience high-end performance along with the benefits of free 24/7 support, doorstep delivery, and a one-year warranty.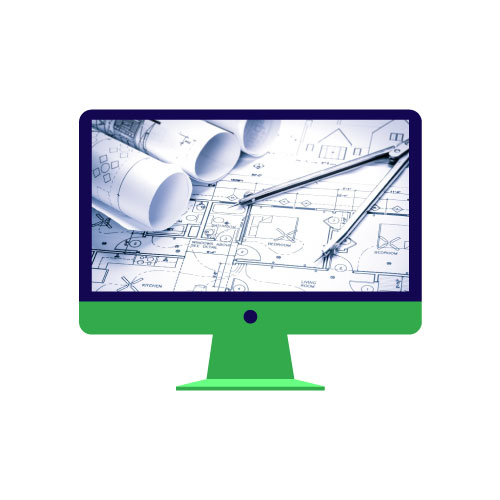 Efficient workstation for Architects
To design complex applications and work on different architectural projects, Dell T3600 provides great computing power. This workstation is not only intended for Engineers to develop various software applications but also for Architects who create large engineering designs. Students and learners who work on basic graphical applications like Maya, SketchUp, etc., and experienced professionals who work on AutoCAD, Solidworks, etc can make the best use of this refurbished Dell workstation.
Good Graphic design workflow Process
Are you worried about heavy graphic designing workloads? Buy Refurbished Dell T3600 from Cyberwala and experience its ultimate performance. This workstation is suitable for businesses like Advertising, Engineering, and Architecture that demand challenging design workflows. With large storage space and multi-core processors on board, Dell T3600 is ideal for data-intensive applications like analytics and machine learning. Also, you can create high-quality images and videos and render them in a short interval.
Massive Storage space
With the support of maximum storage of 9TB, the robust Dell T3600 workstation provides sufficient space to store large multimedia files. It also supports two 3.5-inches or four 2.5-inches internal SAS, SATA, or SSDs. The SATA drive offers up to 3TB, SAS (10K RPM) up to 900GB, SAS (15K RPM) up to 146GB, and SSD up to 256GB storage space. Complex designs can be stored without any space issues.
Extensible memory capacity
The exclusive Reliable Memory Technology in Dell workstation increases the uptime by removing all the memory errors, thereby providing a solid platform. This technology makes sure that the workstation performs as intended. The Dell Precision T3600 supports a maximum of 64GB of quad-channel ECC (Error Correcting Code) or non-ECC DDR3 memory. There is a provision for 4 DIMM slots and you can choose the speed of data transfer. It could be either 1600MHz or 1333MHz.
Capable to handle vast workload
Dell T3600 workstations are designed for exceptional performance and to achieve high-level productivity. You can run multiple applications simultaneously, create large videos and build complex engineering designs. The refurbished Dell T3600 workstation supports Intel Xeon E5-1600 or E5-2600 family processors with up to 8 cores. The technologies like Intel AES New instructions, Optimized Intel Turbo Boost, Intel Trusted Execution Technology, and Intel vPro technology allow you to manage heavy workloads with ease.
Support Multiple Graphic cards
Dell T3600 specs recommend many variants of NVIDIA and AMD Graphics cards. Professional 2D, Entry 3D, Mid-range 3D, and High-end 3D Graphics cards like NVIDIA Quadro 4000 and NVIDIA NVS 300 for dual monitor, NVIDIA NVS 510 for the quad monitor, AMD FirePro V7900, AMD FirePro V5900, etc. can be installed. With these cards installed, you can work on graphic designing applications without any lag.
Configuration Based on Requirements
Do you have a specific configuration in mind? Then connect with us via phone, email, or chat and let us know your business needs. Also, you can specify the required processor, graphics card, memory, and storage space. We will customize accordingly such that the workstation meets your challenging demands. The customized Dell T3600 workstation comes with great discounts and is useful for designers, scientists, engineers, students and many other professionals.
Fast Delivery at Your Doorstep
Buy Dell Precision T3600 from Cyberwala and enjoy quick delivery. We deliver your workstation within 1-2 business days. Be it a single workstation or more than one, we safely pack and deliver to your doorstep irrespective of location. Partnered with the best courier service providers, we ship our products to many places in India like Pune, Noida, Ahmedabad, Jaipur, Mumbai, Kolkata, Coimbatore, Chennai, and many more. We deliver even to the remote places located nearby cities.
1-year Warranty on the Product
We provide a one-year warranty on the Dell Precision T3600 workstation. The warranty period is for one year right from the date of purchase. We are committed to providing high-quality services and ensuring that your workstation works as intended. If you find any issue with any part of the workstation, contact us immediately. Our team provides support and you can claim replacement for the defective part.