Description
Are you looking for a powerful workstation that is ideal for computer graphics, multimedia, or post-production work? Are you interested in creating short videos or lengthy movies? Do you want to provide your employees with a high-performing workstation? If yes, buy HP Z620 Workstation from Cyberwala. This workstation is reliable and of premium quality with amazing video editing and rendering features. It accelerates your workloads and is designed for data analytics and research. You can run numerous applications, including 2D and 3D modeling and this workstation is ISV certified, i.e., you can run professional software programs developed by different companies. With high-speed memory, multiple storage options, and two processors on board, experience the ultimate performance that your business demands. We also provide customized configuration. All you need to do is contact us with your business requirements, and we will suggest the best suitable configuration. We sell both pre-configured and customized workstations. Invest less amount and experience high performance with this refurbished workstation. Buy HP Z620 and enjoy the benefits of higher discounts, free installation support, doorstep delivery, and a one-year assured warranty.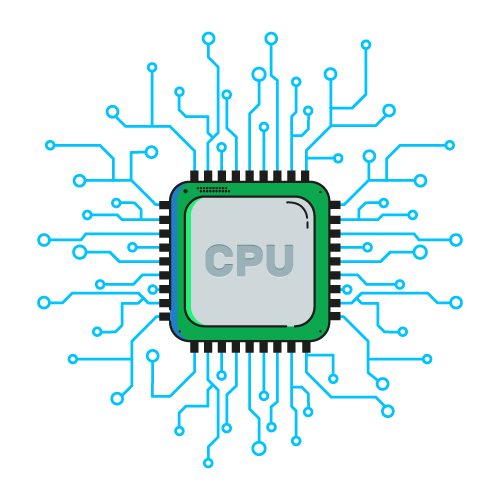 Good Workstation for Video Editing
If you are searching for a high-performing workstation for all your video editing needs, then HP Z620 is the one. It has a high graphical processing capability for video editing, computer graphics, adding special effects, post-production work, etc. This HP workstation supports many variants of Graphics cards like NVIDIA NVS 310 512MB, NVIDIA Quadro 410 512MB, NVIDIA Quadro K2000 2GB, etc. and these cards facilitate video-rendering that too in a short period.
Excellent Processing with Powerful CPUs
Increase your business productivity with the refurbished HP Z620 that can accommodate two processors, and four channels each. If your business demands computing tasks, Z620 is the best choice. The same model processors are to be installed if you want to have two processors on board. The HP Z620 workstation manual recommends many variants of Intel series processors like Intel Xeon processor E5-2600 product family, E5-2600 v2, E5-1600, E5-1600 v2, etc. that speeds up the boot time and enhances the performance.
Sufficient Storage for Backups
The refurbished HP Z620 workstation supports a maximum of 12TB storage. With large storage space, you can perform your video-editing tasks effortlessly. Transfer lengthy videos and store high-quality images without any space issues. This workstation can accommodate two external 5.25" bays, and three internal 3.5" SATA, SAS HDDs, or SSDs. The HP Z620 workstation drivers provide excellent productivity and performance. This HP Tower workstation also supports PCIe SSDs and RAID controllers which helps in creating backups.
High Memory to run Multiple Applications
The robust HP Z620 workstation supports up to 12 DIMM slots and a maximum memory of 192GB. When two processors and 16GB DIMMs in the twelve slots are installed, you can run multiple applications simultaneously without any lag and achieve maximum memory capacity. This workstation also supports eight-channel ECC (Error-correcting code) of DDR3 standard and transfers up to 1866 MT/S, which is ideal for complex data sets.
Run GPU Intensive Applications
GPU (Graphics processing unit) is responsible for graphics rendering. With the HP Z620 workstation, you can work on applications like AutoCAD, 3D Studio, etc. The Z620 workstation is designed to run GPU-intensive applications and address heavy graphical workloads. When checked with HP Z620 workstation specs, NVIDIA Tesla K20c Compute Processor with NVIDIA Quadro K600, K2000, K4000, and NVIDIA Tesla K40 Computer Processor with QK2000, QK600, or QK5000 are supported which efficiently handles multimedia features like gaming, 3D Visualization, etc.
Tested and Certified by ISVs
The refurbished HP Z620 workstation is tested and then certified. If a workstation is an Independent software vendor (ISV) certified, it means the software and hardware is protected and works with various professional applications developed by companies like AVEVA, Bentley, Siemens, Adobe, Intergraph, and many more. Cyberwala is committed to providing the best quality workstations, and you can experience optimal performance with the refurbished Z620 workstation.
Free Installation Support
The HP Z620 workstation will be delivered to your address with all the parts and OS installed. Once you receive it, you can plug in and start using it. Before dispatch, engineers will upgrade the workstation with the latest technologies and carry out testing to check its functioning. We ensure that the workstation meets your business demands. You can also contact us to get remote support from our experts regarding necessary installation and connections.
This is custom heading element
Buy HP Z620 from Cyberwala and enjoy quick delivery. We are partnered with the best courier service providers all over India, and they make sure that your HP workstation is safely packed and delivered on time. We ship our products to almost all the cities in India like Hyderabad, Ahmedabad, Bengaluru, Coimbatore, Noida, etc, and even to remote locations.
1-year warranty
At Cyberwala, we provide a one-year warranty for refurbished HP Z620 workstations. Each workstation is certified, and multi-level tested such that it withstands heavy workloads. If you face any issue with any part of the workstation, you can reach out to us immediately. We will repair or provide a replacement for the defective part. If there is an issue with software or OS, remote assistance will be offered.