Description
The Dell Precision 5820 Tower Workstation is a thoughtfully designed workstation that is ideal for a huge range of graphical workloads. Starting with the multi-thread count to the graphical acceleration capabilities, this workstation is designed to easily execute heavy assignments, including virtual reality. Highly scalable storage capacity and good RAM give great performance magnitude. Buy this workstation from Cyberwala for the most affordable prices. We offer the most competitive and reasonable prices for this workstation compared to any other vendor.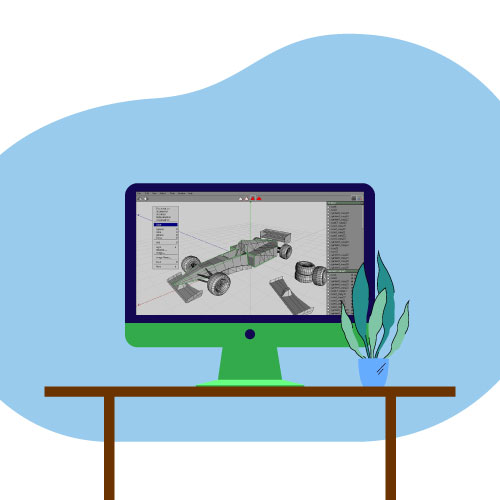 Thoughtful Designed Workstation:
The Dell 5820 Workstation is designed thoughtfully, supporting full scalability is not just storage but also input/ output ports. Designed to give you the freedom of building your own creative atmosphere, this workstation comes with a load of features. These include the optional Smart Card (CAC/PIV) readers as well as lockable hard drive carriers. The integrated rear and front handles make it deployment-friendly. For easy serviceability, a tool-less power supply is provided which is lockable and can be accessed externally.
Crafted for Graphics Acceleration:
The Dell Precision 5820 Tower Workstation is crafted for high-quality graphics rendered at highly accelerated speeds. Compatible with a wide range of graphic cards, this workstation provides a lot of flexibility in its choices. The high-end 3D cards compatible with this Dell Precision 5820 Tower workstation are Radeon Pro WX 9100, NVIDIA Quadro GP100, NVIDIA Quadro P5000 and Radeon Pro SSG.
Boosted by Intel Xeon W Processor Family:
This workstation is boosted by Intel Xeon W Processor Family (Skylake-W) which is optimized in a single-socket form. It is packed with features such as Intel Trusted Execution Technology, Optimized Intel Turbo Boost, Intel Advanced Vector Extensions, and optional Intel vPro™ technology. The Intel W-2102 processor is quad-core at 2.9GHz, the Xeon W-2145 has 8 cores at a 3.7GHz frequency and the Xeon W-2155 processor has 10-cores with 3.3GHz frequency. The highest core count is that of the Xeon W-2195 with 18 cores at 2.3 GHz.
Free Sales Guidance:
Cyberwala provides free sales guidance on the Dell Precision 5820 workstation. If you have any doubts regarding the workstation, suitable configurations for your business, and prices, they will be solved by our sales team. You can access them at any time through email, live chats, or phone calls. Be assured that easing your concern is our top priority.
Delivered Anywhere in India:
Cyberwala is ready to deliver the Dell 5820 workstation anywhere across India. No matter which corner of the country you live in i.e. Bangalore, Hyderabad, Chennai, or Kolkata you can be sure that our team will assemble your order the second you purchase it. We will wrap it securely in multi-layer packaging before the dispatch and make sure that it reaches your destination right on the time without any delay.
Qualified Technical Team:
Cyberwala provides qualified technical assistance for the Dell 5820 workstation. This assistance is provided to you even before the purchase with pre-sale clarifications to post-dispatch. We offer installation support, virtual demos, and prompt response to any concerns you have. You can reach out to our certified, well-experienced professionals via chat, email, or phone calls.
Suitable for All Workloads:
Varied Diversity of workloads can be handled by The Dell Precision 5820 Tower workstation. From something as basic as Photoshop to complex projects such as creating workflows for virtual reality. This is backed by the workstation's excellent RAM performance. With 8 DIMM slots and 4 channel memory available, maximum memory goes up to 256GB 2666MHz DDR4 ECC. The processor installed largely determines the memory speed of this workstation.
High Storage Flexibility:
The Dell 5820 workstation has high storage flexibility, making it adept at storing large files, huge databases, and more. Using 2.5" SATA SSD drives, 6 x 1TB storage can be reached. Using a 2.5" SAS SSD, there's a wide selection of RPM to choose from. At 10k RPM and 12 Gb/s, the maximum SAS SSD storage is 6 x 1.8 TB, and using a 15k RPM at 12Gb/s, maximum storage can reach up to 6 x 900GB. For 3.5" SAS SSD drives, running at 7200 RPM at 12Gb/s, maximum storage is 5 x 4TB.
Complete 3 Years Warranty
Cyberwala provides a complete 3 Year warranty for the Dell Precision 5820 workstation. This warranty period is one of the longest duration provided by any vendor. During this warranty period, we at Cyberwala are ready to resolve any problems you've regarding this workstation. You can be sure that within the stipulations of the warranty card, your Dell Precision 5820 Tower workstation is fully taken care of.