Description
Are you looking for a workstation that is affordable and comes with the next generation? Worried that your workstation will not be able to configure with the high-tech software you want for designing and gaming? No need to worry anymore. The workstation thinks the Lenovo P500 has a framework that can permit you to run different applications at the same time. The station offers the regulator, presentation, and serviceability you need. Along with this, you can enjoy extra assistance like install for free, warranty handling, and fast delivery of the products.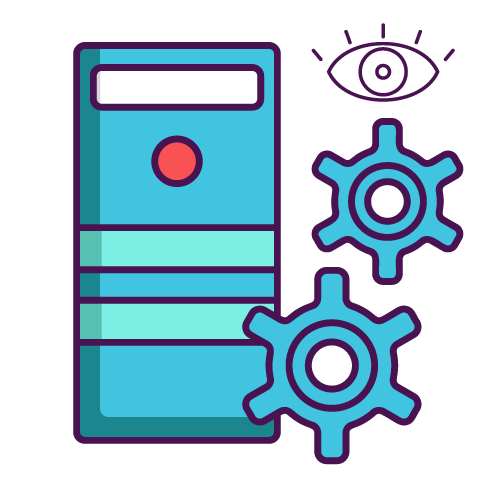 Perfect Choice for 3D Designing
Lenovo Think station P500 Workstation comprises calculations, uncommon effects, and engineering visualization to convert it into genuine 3D models that we appreciate on our versatile phones, movie theatres, or computers. To render high-quality recordings, a 3D rendering program is required. Lenovo's P500 tower workstation is consistent with all the best rendering programs and conveys great efficiency.
Ideal for Machine & Deep Learning Works
This powerful workstation comes with a modern level of framework customization where you'll be able to customize it with processors of your Choice, different Slam modules, Attack cards, graphical cards, and capacity drives. Moreover, you'll select from a wide run of underneath given pre-configured workstations that are planned to meet the wants of different applications.
Pre Configured Options for Designing Firms
Design engineers usually work with perilous software to handle the workload of heavy applications, and this is also usually for architects as they also deal with heavy applications. For running these applications proficiently, you wish for the best processor, compatible top-quality design card, great RAM capacity and expandable capacity that you simply can effectively get with the utilized Lenovo ThinkStation P500 workstation.
Powered by High-performance CPUs
Lenovo workstation tower is power-driven by Intel Xeon arrangement processors having a clock speed for high performance. It is appropriate for running different applications. In case your design program needs more control, then install this workstation for better performance and high reliability of the system to work on.
Certified to Run ISV Applications
ISV certification implies that the station applications work all of it consistently by all the computer software utilized by analysts, researchers, geologists, showcasing architects, and technologists. The ISV workstation tower P500 ensures that it might run the most serious application effectively. Use P500 to work on any statistical software to induce ideal execution and high-quality client encounters.
Multiple Options for Data Storage
Storage for large media records on the profoundly realistic P500 Lenovo workstation that provides large storage space. You'll interface with the storage gadgets that help in storing complex ventures. This station drives support or a flash storage combination of gadget for enhanced performance of the product.