Description
Looking for a platform that offers outstanding performance and higher scalability features? Get the freedom with Dell T7400, to work the way you have always desired. Dell Precision T7400 allows you to create, design, analyze and render without compromising. With blistering speed, groundbreaking performance, scalability for the graphics-intensive environment and compute, the Dell Precision T7400 workstation can easily handle complex tasks at a faster pace. This next-generation workstation is designed to exceed your expectations at a very affordable cost only from Cyberwala.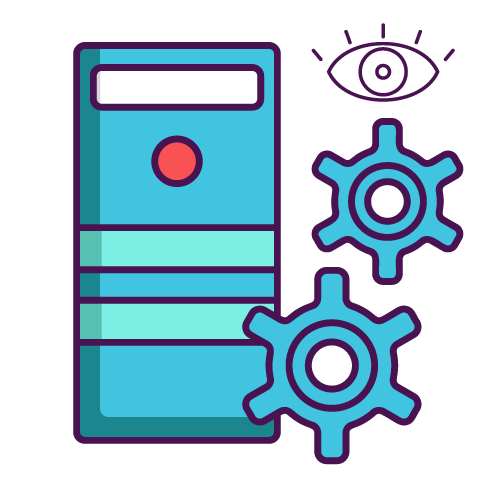 Best Value for Money Workstation
Dell T7400 is an ultra-high performance workstation specially designed to maximize scalability and performance. Featured with the most powerful quad or dual-core Intel Xeon processors, advanced RAM, RAID and graphics options, T7400 runs even the complex application very easily. Loaded with so many features, this workstation offers a great return on your investments.
Performance Capacity for All Workload
Power up your T7400 workstation with the latest 64-bit Dual-core or Quad-core Intel Xeon processors that come with a front side bus of up to 1600MHz and requires 800 MHz memory. With a 12MB cache, the processors of T7400 provide a bandwidth path of up to 12.8GB for data between memory, processors, and chipset. With up to 16 DIMM slots, the workstation offers a memory capacity of up to 128GB.
Outstanding graphics Performance
With up to 1.5GB of graphics memory, Dell Precision T7400 can handle the demanding workloads of Open GL 3D and 2D for architecture, engineering, or any design applications with ease. The workstation offers an array of high-performance options, that includes the support of a dual Native PCIe Gen 2×16 slot and a graphics card of up to 225 watts. You can effortlessly use the T7400 workstation for visualization, Microsoft Certified Application Developer (MCAD), and digital content creation, by configuring with multiple monitors for the ultimate efficiency.
Flexible Storage Expansion
Dell Precision T7400 supports two optical drives, and up to 5 SATA hard drives that can provide an internal storage capacity of up to 5.0TB. T7400 has the latest inbuilt hard drive technology with SAS and SATA drive, which helps to provide an ideal balance of outstanding performance and high capacity. To improve your I/O performance and keep your applications secure, the optional I PCI-e SAS/ SATA RAID card /PERC 6 renders good support for RAID 0, 1, 5, or 10.
Reach Out to Our Sales Team for Details
Still, confused about which workstation would be best to fulfill your graphical application needs? Then call us today to discuss your requirement and we provide you with the best-configured workstation. Get the best performance workstation with great scalability features at an economical cost.
Multiple Payment Modes
At Cyberwala, you get the privilege to pay through multiple payment options i.e. through credit card, debit card, online transfer, cash, Paytm, and many more. We also offer discounts through some of the payment modes, which will be intimated to you by our sales team.
Same Day Shipping Available
We at Cyberwala got covered even the remotest area in India. Partnered with the best shipping companies, we deliver Dell Precision T7400 workstations anywhere in India within 2-3 business days, without extra freight charges. We assure you, that you receive the workstation securely at your given address within less possible time.
Qualified Tech Support
Got a problem with the working of your workstation? Tell us your concern and our technical support team would solve your issues instantly. We are available 7 days a week and 24 hours a day. Call us anytime and get a prompt response.
Base 3 years Guarantee
Dell Precision T7400 comes with a complete 3 years warranty. In case, you face any issue with the hard drive, processor, any other internal component, or the whole hardware, we assure you, that we would replace or repair the product within the less possible time so that your work/ business doesn't get affected.