Description
When your work requires more power and advanced technologies, choose the HP Z440 workstation. With the right mix of features and expansion capabilities, it delivers massive computational performance. This single-socket workstation supports multiple CPU cores for high-speed processing. In terms of storage capacity, you will get various drive and PCIe configuration options. Additionally, it offers the most powerful range of graphics cards, handling heavy workloads and 3D modeling flawlessly. With a sleek tower form factor, its design makes it simple to expand. Minimize your time and maximize your capabilities with additional USB and SATA ports. Take multitasking to a new level, get the HP Z440 workstation with Cyberwala at affordable pricing and with a 3-years standard warranty.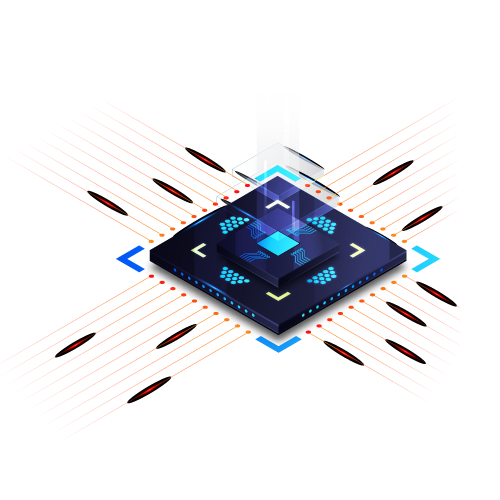 Minitower Platform for Various Professionals
The HP Z440 workstation, an entry-level platform can fulfill a variety of professional needs and applications. Its mini-tower design provides enhanced expandability. With its high processing and I/O power along with the latest graphics technology, you have the power to get your design, architectural, or engineering jobs done amazingly fast.
Single Socket to Support Intel Xeon CPU
The Z440 is a compact system that supports only one processor from the Intel Xeon E5-2600 v4 service with up to four cores, or the E5-2600 v3 series offers up to eight cores. It delivers significantly improved performance and works efficiently and accurately without sacrificing any data corruption.
High-performance Graphics and GPU Computing
A varying range of GPU options are available with this workstation that can support applications for professional graphics tasks like 2D and high-end 3D rendering. AMD FirePro or NVIDIA Quadro graphics cards can be used with the system. As a result, it delivers outstanding results on demanding projects like never before.
Good Storage Capacity with up to Four Drives
The workstation can take up to four storage drives, 2.5" as well as 3.5" SSDs and HDDs, to provide adequate storage capacity for multiple business operations. Up to four M.2 SSDs can be used in one of the PCIe slots for extra 2TB storage.
Multiple Expansion Slots Available
With new architecture features, the HP Z440 can support six high-performance expansion slots, including three PCIe 3.0, two PCIe 2.0, and one legacy PCI slot. To eliminate any issues with external devices, it also supports eight easily accessible USB 3.0 ports; four ports in front and four ports at the rear of the system.
ISV Certified Workstation
Every HP workstation undergoes a testing and certification process by an independent software vendor (ISV), ensuring users will receive the best possible performance from their chosen application. The HP Z440 is ISV certified, which is a proof that this mini tower workstation will run well with intense software used by professionals.