Description
Are you looking for a workstation that delivers ultimate performance? Do you want to provide your graphic designers with the best workstations at a lower cost? Looking for a workstation that accelerates the performance of your creative applications? If yes, the HP Z820 workstation is the one for you. This refurbished workstation is designed to run efficiently handling the complex tasks related to Engineering, 3D-Modeling, Architecture, and many more. The Z820 enhances the quality of output and boosts your video renderings. This workstation is budget-friendly and can be utilized for heavy workloads and various graphical applications. Large storage space and memory enable the applications to run faster and transfer the data without any lag. Both pre-configured and custom-configured workstations are available at Cyberwala. Contact us with your business requirements for a customized HP Z820 workstation and our pre-sales team will get back to you in a few hours with an estimate. We also offer great discounts, free installation support, quick delivery across the country, and a one-year warranty. Buy an HP Z820 workstation from Cyberwala and enjoy its amazing features.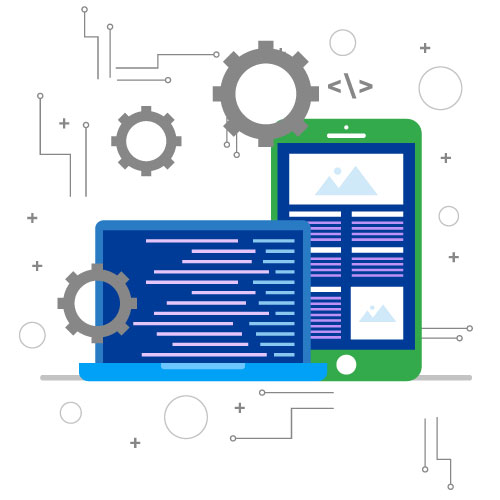 Suitable for Designing Applications
Improve your business productivity with the powerful Z820 workstation. The HP Z820 is ISV (Independent Software Vendor) certified, and hence you can utilize it to run many professional applications developed by different companies. If you are into graphic designing, this workstation guarantees the smooth running of applications like 3D Studio, Maya, Solidworks, etc. With a maximum memory of 512GB, the HP Z820 can be said as a workstation that unleashes your creativity in developing various applications.
Exceptional Processing Ability
If you are looking for a workstation that has excellent processing capabilities, HP Z820 is the best choice. This workstation can have two processors of the Intel Xeon E5-2600 family and 24 cores. With the two processors on board, computing tasks can be executed in a short span, and high performance can be achieved. The HP Z820 workstation drivers function seamlessly. Z820 is a rackable mini-tower workstation that imparts power to manage Engineering, Architecture, and Artificial Intelligence related projects.
Huge storage for data backup
The HP Z820 supports a maximum of 15TB storage and three external 5.25 inches and four internal 3.5 inches SATA or SAS HDDs and SSDs. You can maximize storage by installing five SATA drives 3TB each. With large storage space, you can store lengthy videos and high-quality images. This refurbished workstation supports PCIe SSDs through which full performance can be obtained. RAID controllers can be installed which function exceptionally and create backups apart from managing hard drives.
Outstanding Graphical Capabilities
For graphic-intensive applications to run, the HP Z820 offers sufficient computing power. The HP Z820 workstation manual references NVIDIA and AMD graphics cards like NVIDIA Quadro K5000 4GB Graphics, AMD FirePro W7000 4GB Graphics, and supports Professional 2D to High-End 3D graphics cards. A robust Z820 workstation enables you to create videos and virtual reality content smoothly. If your business demands exceptional graphical renderings, then choose the HP Z820 workstation which never fails in delivering peak performance.
Well configured and budget friendly
Do you want to have a customized workstation for your business? Then buy from Cyberwala. We offer well-configured and customized workstations according to your requirements, be it Scientific Research or Medical Imaging. The HP Z820 workstation specs specify that it is suitable to run many applications. You can contact us with the required configuration, and our pre-sales team will revert with a free quote. The HP Z820 price on Cyberwala is affordable, and we offer workstations at affordable rates.
Free Installation support
Buy HP Z820 from Cyberwala and get free installation support. The refurbished workstation reaches you with all the hardware parts and OS installed. You can plug-in and start using it. If you require any assistance in connecting the workstation to the display unit, you can contact us via phone, email or chat and one of our experts will provide support. Also, remote assistance is offered in case if you have any queries related to Operating System and other software applications.
Secure and fast Delivery
At Cyberwala, we provide quick delivery and make sure that you receive Z820 in great condition. We follow all the safety measures in packaging the workstation to protect it during transit. We deliver our products to almost all the major cities like Coimbatore, Kolkata, Gurgaon, Noida, Bangalore, Pune, and many other locations. We are partnered with the best courier service providers and can deliver products even to remote places.
One-year warranty assurance
We offer a one-year warranty for the refurbished HP Z820 workstation. At Cyberwala, each workstation undergoes rigorous testing and experts certify it. We ensure that your workstation is high-quality and reliable. It is designed to function normally and withstand heavy workloads. If you come across any defects within one year from the date of purchase, reach out to us immediately. We will either repair or provide a replacement at no extra cost.
1-year warranty
At Cyberwala, we provide a one-year warranty for refurbished HP Z620 workstations. Each workstation is certified, and multi-level tested such that it withstands heavy workloads. If you face any issue with any part of the workstation, you can reach out to us immediately. We will repair or provide a replacement for the defective part. If there is an issue with software or OS, remote assistance will be offered.